Asheville's New National Honors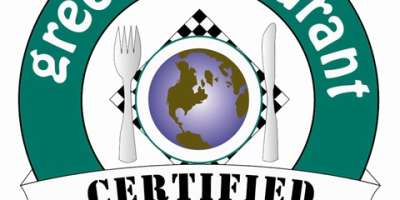 Asheville Certified as First Green Dining Destination in America.
Congratulations are in order for the new pioneers of environmental sustainability in Asheville's restaurant scene. The Green Restaurant Association has officially certified Asheville as the greenest dining destination in the country!
For many years the food culture in Asheville has been laser-focused on sourcing locally-grown ingredients for the best in farm-to-table dining. This year, Asheville eateries banded together to take a new approach to sustainability in the restaurant industry, and their efforts have made Asheville the first destination to receive this type of designation.
How did this come about? A coalition formed between the Green Restaurant Association, the Asheville Independent Restaurant Association and the Blue Ridge Sustainability Institute. These organizations rallied, and successfully encouraged, local restaurateurs to eliminate inefficiencies in water usage, energy consumption, waste reduction, recycling and a number of other categories.
16 Asheville restaurants that met the rigorous certification standards:
A view of the newly installed solar panels over 
Posana Cafe and the 
French Broad Chocolate 
Lounge in Asheville.
December 3, 2012