Asheville's Music Makers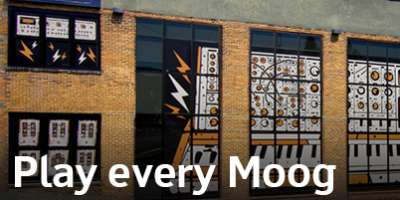 Asheville Insider Tip: Tour the Moog Music Factory for Free.
Pick any major artist from your iPod and chances are they use a synthesizer hand-crafted at the Moog factory in downtown Asheville.
Moog Music is the brainchild of Bob Moog, a pioneer in the world of electronic music. He called Asheville home, teaching at UNC Asheville and at the same time producing high quality electronic instruments to musicians across the globe.
You can tour the Moog factory to watch these electronic masterpieces being created, and in the Moog store you can play every instrument ever created.
Learn more about Moog Music.
June 10, 2013