Asheville's Hotel Indigo Chosen for Building of America Award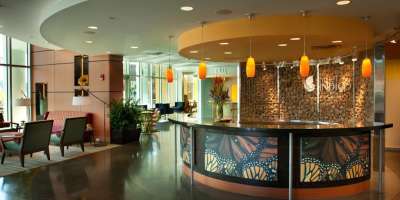 Asheville's Hotel Indigo is in the limelight again, this time as a gold medal winner of the Building of America Award.
The Building of America Network showcases the most innovative, unique and challenging new projects — projects that are particularly noteworthy and give back to their respective communities.
Need an excuse to check out Asheville's hip hotel scene? Start planning your Asheville getaway now.
July 30, 2010