Asheville's Gluten-Free Restaurant Gets Green Certification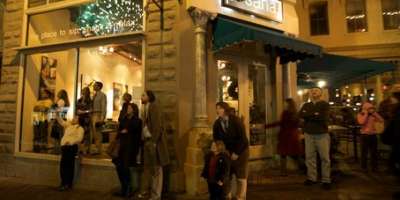 Downtown Asheville's Posana Café has already attracted attention for its extensive gluten-free and vegan menu, Fair Trade coffee and homemade Italian-style sodas. But now the restaurant can add another claim to fame to its title.
Last month, Posana Café was recognized as the only two-star Certified Green Restaurant in North Carolina. "We believe that we had to go beyond just 'saying' that we were committed to the environment, and really put ourselves to the test," said Posana co-owner Martha Pollay. The certification is awarded by the Green Restaurant Association (GRA), a non-profit organization that specializes in helping restaurants become more environmentally sustainable through their Certification program and consulting services.
Posana Café's earned the certification due to these green-friendly practices:
•
eliminating bottled water by installing state-of-the-art water filters
•
recycling waste grease into biodiesel
•
installing energy efficient equipment and water-conserving faucet aerators
•
selecting to-go utensils and cups from compostable materials
•
installing carpeting made from recycled materials and flooring from rapidly-renewable resources.
March 9, 2010