Asheville Wine Experience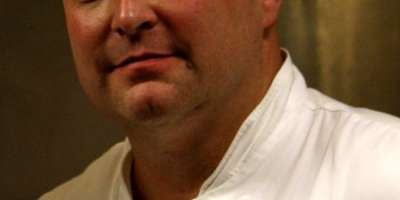 [Indulge] New Year's Eve Decadence High Above Asheville.
This New Year's Eve, take part in the ultimate Asheville dinner party, complete with a ten course meal, five delicious wines and a spectacular view from atop the Hotel Indigo. The Asheville Wine Experience is a new series of wine dinners, combining a top chef with a wine expert in one amazing location.
Chef Denny Trantham and Wine Expert Kevin Schwartz, both long-time revolutionary presences at the Grove Park Inn, will be joining forces for a luxurious French-style réveillon, each dish corresponding with a sigh for the year behind and a wish for the year ahead, in an exclusive tenth floor suite at the Hotel Indigo.
From 8pm till midnight, enjoy an amazing food and wine pairing to the musical illustrations of celebrated jazz vibraphonist Paul Babelay. A spectacular view of Asheville will stretch out below you and if you register on or before Christmas Eve, you will have the possibility, through a one-time drawing, of being awarded your own night at the Indigo.
The cost is $150, and benefits will go towards creating a scholarship for 12-21 year old youths seeking culinary and taste education. Space is limited, so reserve quickly! For further information, visit www.ashevillewineexperience, or contact ashevillewineexperience@gmail.com 828-301-2792 / 828-777-8916.
December 20, 2012