Asheville Welcomes New Festival Celebrating Music, Film and Storytelling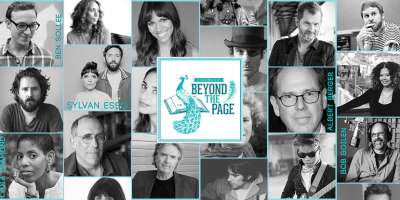 A new festival in Asheville this weekend welcomes you to experience the power of music, film and storytelling in creating movements that lead to social change.
At the Connect: Beyond the Page Festival, you'll see inspirational live music performances, hear from nationally renowned creative leaders and be among the first to screen new film projects that are in the works.
The festival is Friday through Sunday (April 20-22, 2018) at various venues in town. For a full list of festival events and to purchase tickets, please visit the Connect: Beyond the Page web site.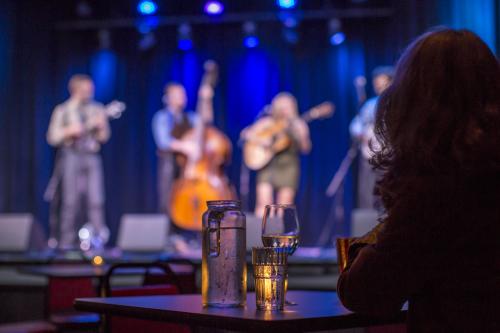 Asheville is a natural place for a festival celebrating creative people. Creatives have flocked here to the Blue Ridge Mountains for more than a century. So, the city has a rich literary and music history, giving festival founder Jessica Tomasin a wealth of local collaborators with national connections.
"It's going to be very moving to see all these different artists come together," said Tomasin who is the studio manager for Asheville's Echo Mountain Recording Studio and the co-founder of the non-profit organization Asheville Music Professionals (AMP). "I created the festival as a way to bridge the gap and bring people together."
She has partnered with some big name artists who will provide you a rare behind-the-scenes look into how they create music, stories and film.
"For example, if you've ever read a book and then seen the film and wondered why they made certain decisions, this is an insider's look into why and how those decisions are made," Tomasin said.
Among the people you'll see this weekend:
Ricki Lake, who will be hosting a screening of a yet to be released film project she's produced.
Bob Boilen, host of NPR's All Songs Considered and Tiny Desk Concert, who will lead a conversation with pop duo Sylvan Esso and singer-songwriter Christopher Paul Stelling.
Charles Frazier, the award-winning author of the novel "Cold Mountain," who will reunite with the producers of the film to celebrate the movie's 15th anniversary.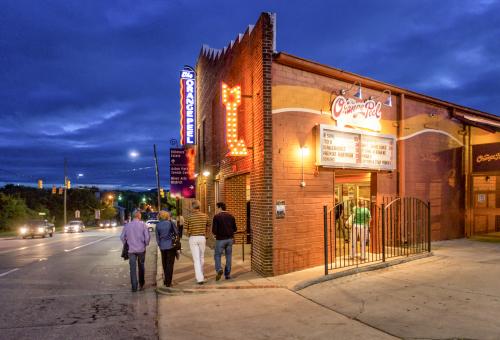 One of the highlights of the weekend will be a powerful concert Saturday night. Musicians will perform original music and covers of favorite songs that are inspired by social justice. The performance is scheduled for 9 p.m. Saturday at The Orange Peel.
Tomasin hopes these performances, panels and screenings will in turn inspire you long after you leave the festival.
"People are looking for ways to connect and find their small part to make the world a better place," Tomasin said. "What better way to do that than sharing music and stories."
For a full list of festival events and to purchase tickets, please visit the Connect: Beyond the Page web site.