Asheville to Host Music Events As Part of Oxford American Celebration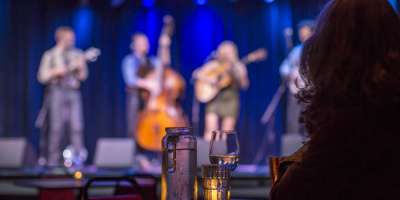 A lineup of top-level musicians will play a concert at Isis Music Hall in Asheville in late November 2018 as part of a celebration of the Oxford American magazine's 20th annual Southern Music Issue. The anniversary issue of the magazine features the North Carolina music scene.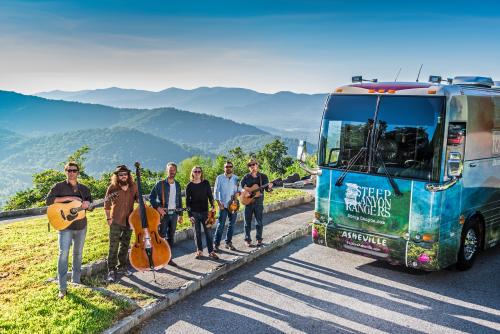 The Statewide Singing Circle concert at Isis Music Hall will feature North Carolina-born musicians, including members of the Grammy Award-winning bluegrass band, Steep Canyon Rangers. The concert is Friday, November 30 at 8:30 p.m.
In addition to the concert, the celebration in Asheville will also include an event at Malaprop's Bookstore and Cafe, where literary luminaries will share stories from the issue. These two events in Asheville will mark the culmination of Oxford American's week-long celebration across the state of North Carolina.
Tickets are on sale now and are $20 (general admission). The "Stories From the Issue" event, which will include a reading and musical interludes, is scheduled for Saturday, December 1 at 3 p.m. The event is free to attend.
The Oxford American magazine, founded in 1992, is an award-winning, national magazine that features the very best in Southern writing. In 1997, the magazine published its first Southern Music Issue, which has since become known for showcasing the South's storied and varied musical heritage. The 20th anniversary issue highlights North Carolina through stories of musicians born and raised in the state.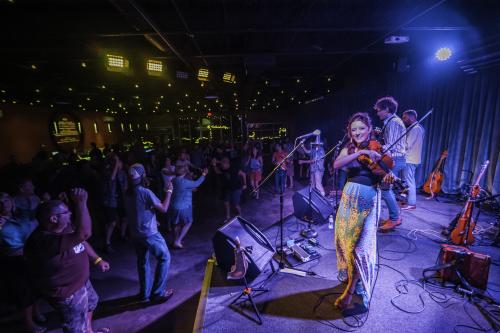 The Oxford American celebration helps to shed light on the booming and diverse music scene in Asheville. National Geographic Traveler has named Asheville one of the Top 10 Music Cities in the United States. There is no single Asheville sound. Instead, the Asheville music scene is known for its wide range of genres and musicians. 
The city pays homage to its Appalachian mountain music and storytelling roots while also showcasing musicians who are creating innovative, new sounds. From street musicians playing the spoons to the sounds of synthesizers at the Moog music factory, there's something in Asheville for all musical tastes. And, there's no shortage of opportunities to experience the music scene, with live music every night of the week. See our live music calendar to find shows and performances during your visit.    
Know Before You Go:
Statewide Singing Circle at Isis Music Hall
Date: Friday, November 30 at 8:30 p.m.
Admission: $20
Performers include: Tift Merrit, poet Nicole Brown, Woody Platt, Mike Guggino, Graham Sharp, Shannon Whitworth, Pat Mother Blues Cohen, Amanda Anne Platt, Jimmy Landry, Michael Libramento, Tyler Ramsey, Sarah Siskind and surprise guests.
Stories From the Issue at Malaprop's Bookstore and Cafe
Date: Saturday, December 1 at 3 p.m.
Admission: Free
Oxford American's deputy editor and North Carolina native Maxwell George will emcee this event featuring stories from the Southern Music issue. Enjoy stories from Nickole Brown, Wiley Cash, David Joy, Jon Kirby, Melinda Maynor Lowery and Corrie Lynn White. Guests can also expect musical interludes from co-curator Tift Merritt.
Updated July 21, 2021