Asheville Restaurant Week 2018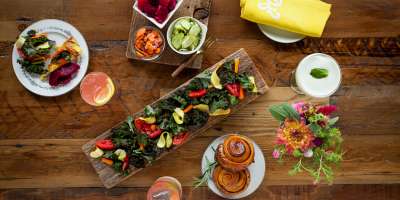 With an emphasis on fresh farm-to-table food, Asheville's dining scene, lovingly known as Foodtopia, is hitting high marks with the nation's top food critics. Zagat just named Asheville one of the most exciting food cities in America. And, two of Asheville's chefs, John Fleer (Rhubarb and The Rhu) and Elliott Moss (Buxton Hall BBQ), were named James Beard Award finalists in 2017.
Asheville Restaurant Week (presented by the Asheville Area Chamber of Commerce), offers a unique opportunity to savor meals at special prices from Asheville's award-winning chefs. In 2018, Asheville Restaurant Week is taking place January 15-19 and January 22-26.
We're putting our insider knowledge on the table to help you savor each bite.
How it works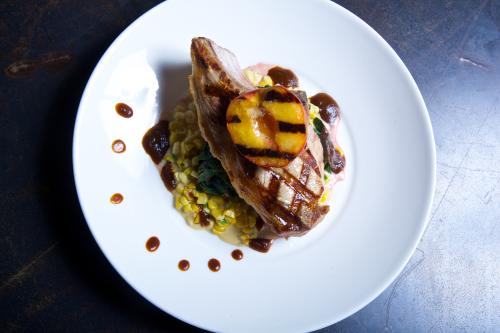 Make your choice(s)
Participating restaurants will be offering specifically-tailored prix fixe menus (multiple courses at a special fixed price). Some options may include:
Take a look at the Asheville Restaurant Week guide for special offers for each participating restaurant.
Make a reservation
Not every restaurant accepts reservations, but for those that do, it's strongly recommended to have one. Visit the Asheville Restaurant Week homepage and click the restaurant's name to be directed to the restaurant listing to make reservations.
Make it a getaway
Enjoy more incredible meals by staying overnight in Asheville during Restaurant Week or making an extended trip of it. From historic bed & breakfasts to cozy cabins to world-class hotels, Asheville offers many flavors of accommodations.
Participating Restaurants
To help you in choosing your dining adventure, we've created these handy categories. Please note that many of the participating restaurants could fit into multiple categories.
International/Global Cuisine - Taste the world's finest flavors at these ethnic restaurants.
James Beard-worthy - These restaurants and their chefs have been recognized by the prestigious James Beard Foundation awards.
Pair with a pint (or a cocktail) - Drink up at these places known not only for their food but for their refreshing adult-beverages.
Farm-to-Table Flavors - While many participating restaurants offer farm-to-table fare, these stand out for their dedication to using ingredients from local farms.
Delicious Date Nights - Intimate dining and great wine lists make these places perfect for an evening with your sweetheart.
Sweet Treat - Nothing compliments a delicious meal like a decadent dessert at these sweet shops.