Asheville Pizza Showdown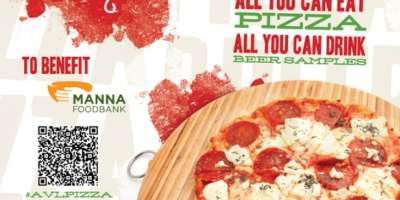 Give Asheville Chefs a Pizza Your Mind.
The Asheville Pizza Showdown returns! Enjoy all-you-can-eat pizza, a mini-beer fest and live music. The event takes place at The Garage at Biltmore this Sunday, August 12, 2012, from 4 PM until 10 PM. Tickets are $30 and benefits Manna Food Bank.
Former champions, Anthony Cerrato (from Strada) and Frank's Roman Pizza, will be on hand to defend their supreme pizza title. Who will win this time? Be there to find out!
August 9, 2012