Asheville Oktoberfest Scheduled for Oct. 9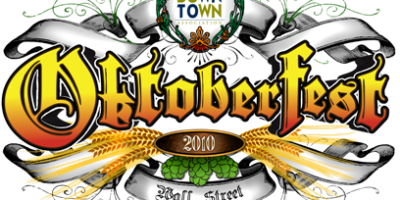 Beer lovers rejoice! The Asheville Downtown Association announced the schedule and line up for the second annual Oktoberfest celebration, set for October 9 on Wall Street in the heart of downtown Asheville. The festival will feature brews by Highland Brewing, Asheville Brewing Company, Pisgah Brewing, Green Man Brewery, Craggie Brewing and French Broad Brewing Company. Most of these breweries are crafting marzen or Oktoberfest beers for the season.
Oktoberfest Entertainment
This year's Asheville's Oktoberfest will be headlined by The Stratton Mountain Boys who have delivered the sounds of their four alphorns, happy yodeling songs, shoe slapping dances, and lively Polka music to audiences across the country for over 30 years.
This year's Oktoberfest will also feature great food from Asheville restaurants such as Cucina 24, Jack of the Wood and The Market Place. All will be preparing authentic German food served with local mustard from the Lusty Monk.
All events at 21 and older. Schedule subject to change; please check back often.
11:00 a.m.: Check-in at the Flat Iron on Wall St.
11:45 a.m.: The Stratton Mountain Boys start the festival by blowing the Alpine Horn. This will signal the parade towards the stage for the official tapping of the keg.
12:00 noon: The official tapping of the keg. The Stratton Mountain Boys start the party!
1:00 p.m.: Games begin with the Keg Roll
2:00 p.m.: Pretzel Toss
3:00 p.m.: Costume Contest and Brat Eating Contest
4:00 p.m.: Three-Legged Lederhosen Race
5:00 p.m.: Beer Goggle Tricycle Race
6:00 p.m.: The Winning Team of Oktoberfest announced.
August 31, 2010