Asheville Named Top 10 Value City for Romance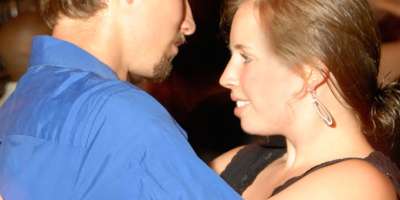 In need of a little Love Potion #9…from the bargain rack? Asheville was just named among the top 10 romantic U.S. destinations for the best value-for-the-money, just in time for Valentine's Day!
Asheville came in third place as a budget-friendly romantic getaway for couples, beating out Nashville, San Diego, San Francisco, Myrtle Beach and Las Vegas, according to leading U.S. travel research firm D.K. Shifflet & Associates. And if that isn't enough to get you packing your bags, the calendar is also working in your favor this year.
Only a few days away, Valentine's Day 2009 falls on the same three-day weekend as President's Day. By choosing a nearby destination, you can plan a long-weekend escape without using additional vacation days. Low gas prices and travel bargains sweeten the deal to help you stretch those vacation dollars and keep romance in the budget.
Take a hot chocolate tasting tour, hit the slopes with your snow bunny and enjoy other
spark-igniting adventures
. It's not too late to take advantage of sweetheart
travel deals and packages
from classic to culinary to spa indulgence.
February 12, 2009