Asheville: Happiest City on East Coast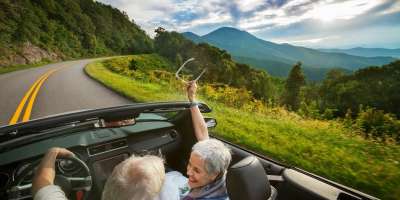 Researchers in Vermont Confirm What Asheville Locals Already Knew.
As reported in this story by The Huffington Post, researchers in Vermont have concluded Asheville is the happiest city on the East Coast. This comes on the heels of another report by Conde Nast Traveler naming Asheville one of the friendliest places in the world.  
Here's a portion of the HuffPo story:
The map below is based on results from a study of geotagged tweets published earlier this year in PLoS ONE by researchers at the University of Vermont. The team scored more than 10,000 words on a positive-negative scale and measured their frequency in millions of tweets across the country, deliberately ignoring context to eliminate experimental bias. What emerged was significant regional variation in happiness by this calculation, which correlates with other lifestyle measures such as gun violence, obesity and Gallup's traditional well-being survey.
Infographic by Jan Diehm for The Huffington Post.
Are you surprised at the results? Tell us in the comments below?
August 12, 2013