Asheville gets some Big Apple love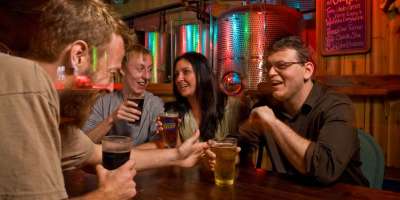 Back in October the New York Times ran a great piece about everything you can do with
36 Hours in Asheville
. As it turns out, you can do a lot, including visiting a
tailgate market
, trying some
local Asheville beers
, checking out some hot new
restaurants
, and even making a stop by our summer
drum circle
.
This week, the Times had some other wonderful things to say about the "Paris of the South," starting with a
review of the new boutique Hotel Indigo
, located downtown within easy walking distance of much of the 36-hour itinerary (and the
Visitor Center
as well).
Travel writer Ingrid Williams followed this up with a
wonderful profile of the River Arts District
, highlighting the Wedge Brewery, the new businesses at 372 Depot St., and 12 Bones, as well as a handful of the talent-filled studios the district is named for.
PS: Don't forget about our
Bboy Santa Contest... you could win a vacation starter pack in Asheville
!
December 10, 2010