Asheville Fringe Arts Festival 101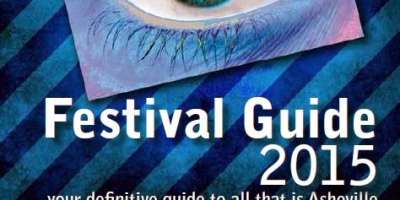 An Introduction to the Edge of the Arts
This month, a group of artistic, driven volunteers will launch the
13th annual Asheville Fringe Arts Festival
, bringing innovative theater, dance, spoken word and performance arts to venues all around town January 22-25, 2015.
Many visitors may not be familiar with the fringe movement or with Asheville's own weird whirlwind of events. Here are some helpful tips to lead you on your next arts adventure:
1. What is Fringe?
This edgy performing arts tradition got its start in Edinburgh, Scotland in the 1940s when several performing groups who had been excluded from the city's mainstream festival decided to perform on their own. Over the past 65+ years, Fringe events spread across the world--today more than 50 such events are held each year in the U.S.
In Asheville, the
Fringe Arts Festival
has the unique mission of supporting small and emerging local acts.
In fact, about 75 percent of this year's festival schedule features local actors, dancers, writers, directors and artists.
The festival also brings in top traveling acts, many of which originated in other Fringe events around the world.
Mina Samuels in "Hazards," a one-woman absurdist show.
2. That sounds great! How does it work?
The Asheville Fringe Arts Festival takes place over four days (January 22-25, 2015) in
six different venues across Asheville
.
Performances have been scheduled
and paired up so that each show will last approximately one hour with plenty of time in between to travel to a new venue.
Festival organizers strongly suggest seeing more than one performance to discover the incredible variety of artists and work.
TIP: Consider buying tickets to two shows at the same venue on one night, and use the intermission between performances to grab a drink or a quick bite to eat.

Pick up a Festival Guide at Fringe Central (14 Battery Park Ave.) or
visit AshevilleFringe.org for schedule and performance descriptions
, then pick what most interests you!
3. How do I get tickets?
Each performance is ticketed separately at $12 per admission, and
tickets are available for purchase online
from now until 24 hours prior to the show. A limited number of tickets may also be available at each venue's box office one hour before show time.
TIP: Beginning Monday, January 19, tickets, guides and volunteers with lots of helpful information will be available for purchase at Fringe Central
, located in the LaZoom Ticket Booth at 14 Battery Park Avenue in downtown.
No Regrets Improv, performing Friday and Sunday.
4. I want to see as much Fringe as possible!
Great! Then you will probably want to purchase a
Fringe Freak Pass
. These all-access passes allow you to see up to 8 shows for only $50.
TIP: If your time is limited and you still want to experience the variety of Fringe, purchase a ticket for the LaZoom Bus Fringe Tour
and hop on board Asheville's famous purple bus to visit performances and venues all over town. Get your tickets early, though--this popular tour sells out regularly.
5. What else do I need to know?
How about free stuff?
Random Acts of Fringe
will be taking place in downtown on Friday and Saturday, January 23 and 24. These performances are family-friendly and open to the public. Check the website for details.
Also, Fringe doesn't end when the curtain closes. Free nightly after parties keep the fun going and offer opportunities to meet the artists and chat about their work.
TIP: Fringe Freak Passholders enjoy some extra perks at these festivities.
 Pick up a festival guide for more information.
Discover more of Asheville's arts scene.
January 8, 2015