Asheville Earth Day: Win VIP Tickets!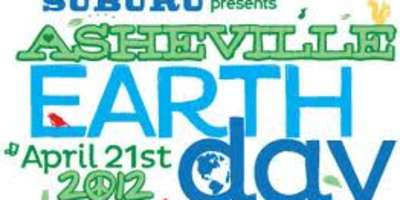 Free Festival in Downtown Asheville Celebrates Earth Day.
The 5th annual Asheville Earth Day Festival returns to downtown Asheville (Lexington Avenue) 
this Saturday, April 21, 2012.
This f
ree
 family-friendly festival (how's that for alliteration?) features musicians from various genres, eco-friendly speakers, a Kids Village, Eco Village, poetry contest and more. 
Musicians for this year's festival include Mark Farina Mushroom Jazz, New Orleans Suspects, Floodwood (members of Moe), The Fritz, Underhill Rose and a Leaf in Schools and Streets Performance.
WIN TWO VIP TICKETS!
Want to attend the festival VIP style? The winner will enjoy a special "preferred viewing" area for the concerts, private bathrooms, snacks and discounted  drinks. In the blog comments below, enter a number 1 through 500. The person who gets closest wins! This contest runs today only (Friday April 20, 2012) and a winner will be notified at 4:00 PM. 
PHOTO FUN: Event organizers conducted a photography contest to celebrate Earth Day. Below are the beautiful shots that won. Enjoy!
Winner - People's Choice: Black Eyed Susan by Michael Bancroft
2 squirrels by Amelia Teale (Adorable!)
Blue Butterfly by Cameron Yeager
Cherry The Goat by Rachael Bliss
Green Creek by Karl Hinterkopf
Summer Sunflowers by Jenny Bowen
April 20, 2012