Asheville Dog Appears on The Regis & Kelly Show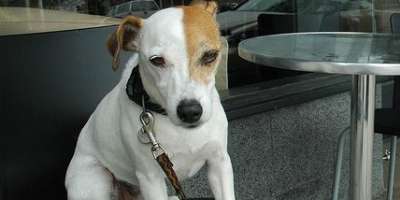 More proof that

Asheville

is anything BUT your ordinary city.

Asheville

citizen Maggie the Wonder Dog struts her stuff on The

Regis

& Kelly Show on Thursday, July 30.

Maggie lives up to her name with a variety of tricks. Her most stunning trick is the ability to calculate math problems, including addition, subtraction, multiplication and division!

Maggie will show off her calculating prowess by counting audience members on The

Regis

& Kelly Show. Her past performances have included stints on Oprah, The Tonight Show with Jay Leno, Animal Planet and television shows overseas.

Can't wait until next week to see Maggie's skills at work? Check out her repertoire of tricks.
Photo

courtesy

of Jason Sandford
July 20, 2009