Asheville Celebrates Groundhog's Day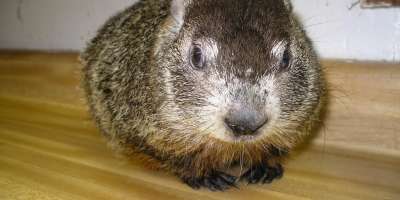 Is spring on the way or is there more snow in the forecast? Nibbles, the Western North Carolina Nature Center's groundhog, makes her prediction on Tuesday at 3 p.m.

Nibbles came to the Nature Center in 2007 thanks to a local family who raised her by hand. Her tame upbringing resulted in an intense love for free meals and indoor carpet, so the Nature Center became her permanent home.

While Asheville is home to several wild groundhogs, we believe Nibbles is the cutest groundhog we have ever seen.
February 1, 2010