Asheville Amadeus Festival 2017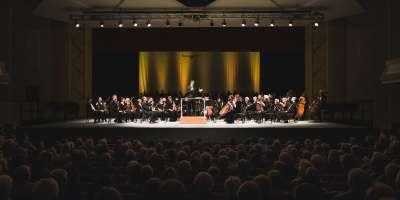 From music to theater to beer, Asheville takes center stage during Asheville Amadeus.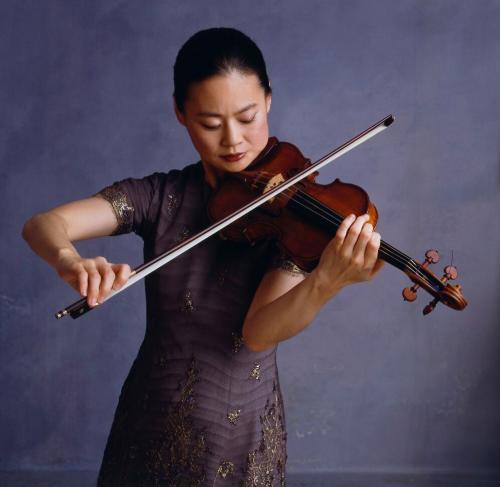 The Asheville Symphony hosts the 10-day festival, which runs March 10-19, 2017, and is inspired by the life and music of Wolfgang Amadeus Mozart. Violinist Midori, one of the world's most admired violinists, headlines this year's lineup of performances, education programs, and social events. Most of the events are ticketed.
For a taste of what the festival has to offer, head over to Highland Brewing Company for the free kick-off event on March 10 beginning at 7 p.m. Popular Asheville musician Matt Townsend will entertain, as you enjoy Highland's special release of Wolfgang 1756, a classic Vienna-style lager crafted in honor of Mozart.
While Mozart is the theme for the week's events, the festival isn't just for the classical music lover. Asheville Amadeus offers something for all ages and offers a variety of entertaining experiences that go hand-in-hand with the music:
COMEDIC RELIEF
Musical mastery and comedic sensibility come together on opening night for a show "guaranteed to enhance your love of music." And Now Mozart features violinist Aleksey Igudesman and pianist Hyung-Ki Joo. Their zany, musical comedy has won them fans worldwide. Saturday, March 11 at 3 p.m. and 8 p.m. - Diana Wortham Theatre
A FAMILY AFFAIR
You're invited to a wedding bash starring Mozart as the musical guest of honor! For A Wedding With Wolfgang, Music Director Milton Crotts and the Blue Ridge Orchestra play Mozart favorites including the humorous Overture to "The Marriage of Figaro" and the Andante, which Mozart composed at age 8! Saturday, March 11 at 11 a.m. and 3 p.m. - UNC Asheville Campus (Lipinsky Auditorium)
IT TASTES AS GOOD AS IT SOUNDS
One of Asheville's most respected chefs, leads you on a culinary and musical journey. James Beard Foundation Award nominee and Rhubarb Executive Chef, John Fleer, prepares a special lunch from his award-winning menu. Meanwhile, Miles Hoffman, an NPR Commentator and violist of the American Chamber Players, performs with members of the Asheville Symphony and joins for an engaging conversation about Mozart. Monday, March 13, and Tuesday, March 14 at 11 a.m. - Rhubarb
ON TOUR
Take a unique musical walking tour of downtown Asheville hosted by Pan Harmonia. Ensembles will perform at three different venues: The Haen Gallery, Asheville Museum of Science, and Blue Dream Curry House. Monday, March 13 at 6 p.m. - Downtown Asheville
START AT A YOUNG AGE
Your little ones will sing and twirl along to the music of Mozart with Kindermusik Maestro Yvette Odell. This free musical experience is tailored to newborns through kindergartners. March 13 (10:30 a.m.), March 15 (11 a.m.), March 16, (11 a.m.), March 18 (10 a.m.) - Various Locations
SING ALONG!
Sing along with the 130-member Asheville Symphony Chorus or just sit back and enjoy the show! Music director Michael Lancaster will lead the sing along of Requiem Mass, inviting hundreds of audience members to join in. Tuesday, March 14 at 7:30 p.m. - First Presbyterian Church
THE OTHER MOZART
Have you heard of Nannerl Mozart? This is your chance to learn the untold story of Maria Anna Mozart (nicknamed Nannerl), the sister of Amadeus. This production, created by Sylvia Milo, spotlights how Nannerl was a prodigy in her own right! Wednesday, March 15, and Thursday, March 16 at 8 p.m. - Diana Wortham Theatre
LIFE IS A STAGE
Enjoy the beautiful comedy, Souvenir: A Fantasia on the Life of Florence Foster Jenkins. The performance by the North Carolina Stage Company is based on a true story. March 15-April 2 - NC Stage Company
TAKE FLIGHT
Taste a flight of wines from the different regions of Austria, homeland of Mozart. Sante Wine Bar and Tap Room hosts consultant Chris Curtis of The Country Vintner. Thursday, March 16 at 7 p.m. - Sante Wine Bar and Tap Room
FOUR SCORE
The award-winning Jerusalem Quartet takes on the works of three composers, including Mozart. Friday, March 17 at 8 p.m. - Diana Wortham Theatre
MARCH MADNESS
Hear more than 100 voices sing classics by Vivaldi and Mozart, along with gospel and folk favorites! This concert is a celebration of the Asheville Choral Society's 40th anniversary. Friday, March 17 at 7:30 p.m. - Central United Methodist Church
STARS OF TOMORROW
The Asheville Symphony Youth Orchestra takes its place alongside festival headliner, Midori. Don't miss the milk-and-cookies reception following the concert! Saturday, March 18 at 2 p.m. - Thomas Wolfe Auditorium
THE GRAND FINALE
World-renowned violinist Midori commands the stage for the Amadeus Finale Concert. Thomas Wolfe Auditorium will transform for the performance, with a 30-foot stage extension thrusting the Asheville Symphony into the midst of the audience. Sunday, March 19 at 3 p.m. - Thomas Wolfe Auditorium
For more information, including how to buy tickets, please visit the Asheville Symphony's website.
Top photo by Derek Olson. Midori photo by Timothy Greenfield-Sanders. Youth Orchestra photo by Michael Morel. All other photography and artwork courtesy of Asheville Symphony Orchestra.