A Treasure in Downtown Asheville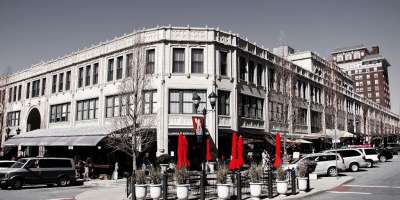 Photo of the Day: The Grove Arcade is a treasure in downtown Asheville. It offers boutique shopping, unique dining and regional crafts in a downtown architectural wonder. The building is open daily and features an outdoor portico market. 
This beautiful photo courtesy and © Eric Haggart
Constructed in the 1920's, the building was the vision of E.W. Grove, the same man who built the Grove Park Inn. The building was in the hands of the federal government for much of the 1900's and then reopened as a public space in 2002. Find the full history here.
March 9, 2012