A Spicy Perspective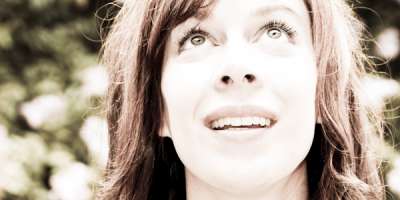 TIME Magazine Features Asheville Local As Top Pinner to Follow.
If you haven't been sucked into the Pinterest craze just yet, you're missing out. People have been flocking to this visual bookmarking site to curate and showcase their favorite fashion tips, recipe collections and more. Pinterest's popularity has rocketed the website to the forefront of online pop culture and they are now the third most popular social site online today.
Recently Asheville launched Spice Up Your Holidays, a new Pinterest contest designed to bring Asheville inspiration into your home this holiday season. Sommer Collier, a local food guru and resident cookery queen at ASpicyPerspective.com was asked to assist with the food photo styling. Sommer was recently featured by TIME Magazine as a Top 30 Pinner You Should Follow Now, and who better who help us add some style to our newest recipe pins.
We sat down to chat with Sommer to learn more about her and what it is she does.
Q: Explain to our readers who you are and what type of content you publish on your blog.
I'm Sommer Collier, w
ife of Prince William's long lost twin and m
other of two sweet and scrappy future food critics. I am a
professional food writer, recipe developer, food stylist and photographer.
I love cooking things that brings back happy memories, and foods from placed I've traveled. I also love to give classic dishes a saucy makeover. On my blog you'll find a mix of global fare, healthy-conscious dishes, and good ol' American comfort food.
"All Things In Moderation" is my mantra. I care greatly about health, but also believe that life is short and we should enjoy the little pleasures, guilt free. That would make my second mantra "Will work(out) for food."
For several years, I taught a local cooking class called Confidence In The Kitchen. The class focused on helping individuals get healthful, delicious meals on the table several nights a week, and to be at home in their kitchens. My goal was to provide easy-to-prepare recipes, with a little flair, and to teach the students to trust their instincts.
Although Confidence in the Kitchen has taken a sabbatical, the spirit lives on. A Spicy Perspective is an extension of our class, and a puree of my personal and kitchen journals. I truly hope it lends everyone a little extra confidence to your kitchen!
Q - Why did you decide become a food blogger?
I was teaching a local cooking class and noticed my students kept losing their recipes. I thought it might be a good idea to put all the recipes online as a resource for the class, when my 72 year old mother suggested I start a blog. …To which I responded, "What's a blog?" The rest is history.
Q - What is your favorite thing about Pinterest?
Pinterest is such an amazing tool because it offers something for everyone.  As people continually share the best of the web on Pinterest, you can always find the perfect recipe/concept to suit your personal preference. It also makes it very easy for people to meal plan. Pinners can create weekly menu boards and attach their favorite food finds.
Q - When on Pinterest, what subject matter are you most drawn to?
Of course, I love to pin beautiful and inspirational dishes. Yet I also find myself pinning a lot of health and fitness images, gardening tips, DIY tips, and crafts for the kids.
Q - TIME Magazine named you a top 30 pinner to follow. How did that come about?
Honestly, I'm not exactly sure. I got an email from TIME online magazine, telling me they had searched through thousands of pin boards to find the 30 people they felt were doing something innovative and noteworthy on Pinterest. It was quite an honor.
Q - How long have you lived in Asheville and what do you love most about it?
My family has been in Asheville for 8 years. We love the climate, the lush green mountains, the laid-back vibe, the artistic community, and the amazing food culture. We also love that so many people in Asheville have risen from the ashes, so to speak, and invented a career for themselves, when conventional jobs dwindled away. I believe it's our creative spirit that spurs on such resourcefulness!
Q - What is your biggest recipe #FAIL of all time?
Oh dear. Well, this summer I had an idea to wrap corn of the cob in bacon, candy the bacon, and grill it. Grilled Candied Bacon Wrapped Corn on the Cob, doesn't that sound like a brilliant idea? Unfortunately, after many, MANY attempts it was obviously the bacon was not going to stick to the corn unless I super glued it. I gave up and posted candied bacon corn salsa instead—same flavors, less sexy.
You can find that recipe here.
November 14, 2012