6 Sweet Retreats in Asheville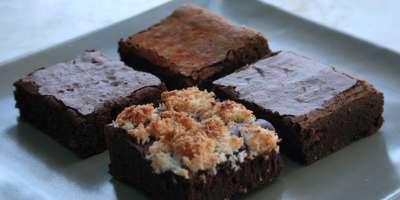 Win Tickets To 'SWEET' and Satisfy Your Sweet Tooth.
Guest post by Lindsey Grossman
Want the inside scoop on Asheville's
 best locally made ice cream, chocolates and pastries? Make plans to experience these sweet spots around town.
Karen Donatelli Cake Designs & Café
Karen is an artist. Walking into her European-style patisserie is like walking into an edible museum with her beautiful baked goods on display for all to see and smell. Don't be intimidated by the classy setting... the service couldn't be more friendly. You might come for coffee and a croissant (the fluffiest in town), but be sure to leave with a pastry box full of fresh fruit tarts and petit fours. 
Just 10 minutes north of downtown Asheville, in between the two stoplights on Weaverville's Main Street stretch, you'll find Well-Bred Bakery and their award-winning cupcakes. Equally worshipped for their breakfast sandwiches and pastries, if it's too early for cake (is it ever?), soak in the idyllic small town scenery over a scone or cheese and scallion biscuit at one of their sidewalk tables.
French Broad Chocolate Lounge
This bean-to-bar establishment should be a must on every chocolate lover's bucket list. From artisan chocolate bars and truffles to their sugar coma-inducing cacao nib brownies, the only problem you will encounter here is how to pace yourself. No fear -- if you're hooked after sampling the goods, you can get your next French Broad fix shipped to your door in biodegradable coolers. In walking distance from the Lounge, you can channel your inner Veruca Salt with a visit to the French Broad Chocolate Factory & Tasting Room.
Ultimate Ice Cream and The Hop
Choosing between Asheville's two locally owned ice creameries is like having to choose between your two most favorite, delicious children. Both establishments bring sweet relief to the summer heat with innovative palate teasers and pleasers that celebrate other local flavors. Ultimate boasts a Buchi Kombucha Sorbet and a Hickory Nut Gap Farms Maple & Bacon, while The Hop has West End Bakery Cinnamon Roll and World's Best Carrot Cake.
Nutz About Fudge
Choose from more than 20 fudge flavors at this sweet little shop in the Grove Arcade, from Classic Chocolate to Red Velvet. They encourage visitors to taste as many flavors as you like... and why not take them up on that offer? They make their blueberry cheesecake fudge with fresh berries when in season, and 'tis the season!
These fine confectioneries and so many more will be at SWEET, a signature event of the Asheville Wine & Food Festival, featuring decadent desserts accompanied by live music, sparkling wines, specialty cocktails and dessert wines. Get your ganache on at the Grove Arcade on Friday, August 23, from 7:30-10pm. Tickets are $45 each and are available online. Or, you can win them below!
Win Tickets!
We're giving away one pair of tickets for SWEET. To win, tell us your favorite sweet treat in the comments below. We'll pick one winner at random this Friday, July 12. Good luck!