4 More Reasons to Get Pumped for Moogfest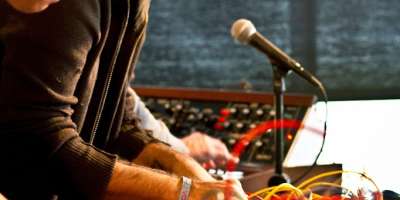 Get Your Tickets for Hot Asheville Festival
Photo courtesy of Moogfest
Next week,
Moogfest
kicks off five packed days of music, innovation, creativity and art. The banners are up around downtown, and anticipation is mounting.
Tickets are still available
for those who have not yet purchased then, but with the kick-off panel event just nine days away, time is running short!
We already shared several reasons that we're excited for this year's Moogfest in our
Insider's Guide to Innovation
, but if that wasn't enough to convince you, we have a few more:
1. Broadway Outdoor Stage:
On Friday, Saturday & Sunday evenings, music will take over on Broadway in front of the Moog Music building. Appearances at these
free
outdoor performances include Egyptian Lover, Mix Master Mike, Girogio Moroder, Higher Learning, Two Fresh, Elliot Lip, Zeds Dead, High Classified, Sammy Bananas, Nick Catchdubs, Treasure Fingers, Salva and Just Blaze. In fact,
festival organizers just released a full schedule of free performances
.
2. Moogfest Chocolate IPA from Wicked Weed Brewing:
A beer with such a name hardly needs any additional description, but there's actually even more than meets the eye with this local brew.
Wicked Weed Brewing
is teaming up with both
French Broad Chocolates
--who will provide the chocolate, a favorite food of the late Bob Moog--and Moog Music--who will provide the... wood trim? Indeed, the beer will be aged on "several synthesizers worth" of untreated wood used to build Moog instruments. Extra points for authenticity! A release party will be held on Tuesday, April 22 at
Wicked Weed
.
3. Moog Yoga:
We're not really sure what this entails, but we're hoping it means one amazing soundtrack for your downward dogs and om chanting. Moog Yoga is held Wednesday, Thursday and Friday morning at 10 a.m.
4. Moogfest Mixes:
Speaking of amazing soundtracks, your preparation for next week's festival really isn't complete without listening to some of the
Moogfest-curated mixes on Soundcloud
. Each of the 12 volumes profiles a Moogfest artist, and
today's Gents & Jawns mix
seems to be creating a bit of buzz.
Are you feeling pumped yet?
Check out the Moogfest website for additional inspiration.
April 14, 2014