2019 Asheville Amadeus Festival Featuring Warren Haynes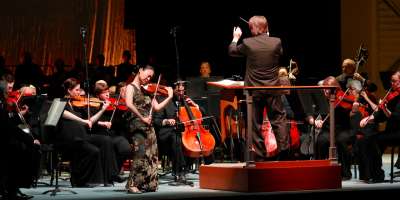 2019 Asheville Amadeus Festival Dates: March 15-24
From music to dance, from theater to beer, Asheville takes center stage during the Asheville Amadeus Festival.
The Asheville Symphony hosts the 10-day festival, which runs March 15-24, 2019.
While the festival is inspired by the life and music of Wolfgang Amadeus Mozart, the music you'll hear represents many genres, so the festival is fit for all musical tastes and ages.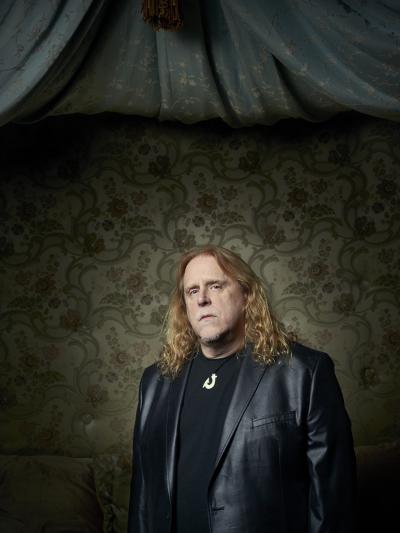 This year, the festival is pairing "Rock N'Roll with Rachmaninoff." In line with that theme, the festival joins forces with all-star musicians such as revered rock guitarist and GRAMMY Award-winning vocalist Warren Haynes. Award-winning classical pianist Garrick Ohlsson also headlines the festival.
In all, there are more than 30 events for you to choose from as you create your personalized festival experience. Tickets for festival events range in price from free to $93.   
Many of the events and performances are paired with food and drinks. The 2019 festival kicks off with two nights of brews and bands. On opening night, enjoy the new Amadeus-inspired brew by Burial Beer Company, "The Righteous and Barbaric Souls Imperial Stout" at Burial's South Slope taproom. The next two evenings (Saturday, March 16 and Sunday, March 17) at Thomas Wolfe Auditorium, the Asheville Symphony Orchestra jams on stage with Warren Haynes and other special guests.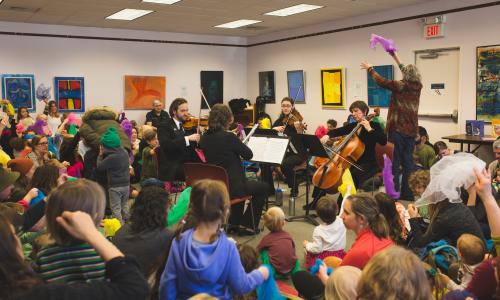 Throughout the festival, there are family-friendly experiences including several Wee Tunes events, a chance for children (newborns to kindergartners) to dance, sing, and clap to the classics with Kindermusik instructor Yvette Odell. Wee Tunes takes place four times between March 18-March 21 at several local libraries.
Here is a look at some of the highlights of the 2019 Asheville Amadeus Festival.
For a full list of events and to purchase tickets, see the Asheville Amadeus schedule.
Ballet with Bach and Rach, Sunday, March 17, 12 p.m. and 1 p.m. at Ballet Conservatory Studios — The Ballet Conservatory of Asheville presents a unique performance of new and immersive neo-classical ballet, inspired by choreographer George Balanchine (known as the Father of American ballet). Tickets: Adult $10/Youth $5. 
Mozart, Mountains & Mickey Mouse, Sunday, March 17, 2:30 p.m. and 4:30 p.m. at Lipinsky Auditorium at UNC Asheville — A concert for the whole family! The energetic performance features Mozart's Marriage of Figaro, a host of mountain-themed pieces and a stellar lineup of Disney favorites. Tickets: Adult $12/ Students and Youth Free.
LaZoom: Asheville Music History Tour, Tuesday, March 19, 3 p.m. and Wednesday, March 20, 3 p.m. — This musical history tour on the iconic purple LaZoom bus is only available during Asheville Amadeus! Busking pianist Andrew Fletcher leads the tour of Asheville's rich musical history. He'll be accompanied by a live band. LaZoom will provide beer, wine and snacks. Tickets: $45.
Time in a Bottle: The Mozart Effect, Wednesday, March 20, 6 p.m. and 8:30 p.m. at The Funkatorium — Join the Asheville Choral Society and vocal ensemble Tempus for a night of "rowdy German drinking songs" in one of Asheville Amadeus' most lively events. Tickets: Adult $25/Youth $10.
Women Get the Job Done, Thursday, March 21, 6:30 p.m. at Ambrose West; Concert following at 8:30 p.m. — Attend a panel discussion examining the historic underrepresentation of women in music positions and the ways in which this paradigm has recently begun to shift. Following the discussion, stick around for an all-women powerhouse performance which brings together favorite local musicians. Panel Discussion: Free. Concert tickets: $15.
Fashion Rocks, Friday, March 22, 5:30 p.m. at Celine & Company on Broadway — The Asheville Symphonettes walk the runway, showing off seasonal trends and new looks. Tickets: $40. 
Garrick Ohlsson and the Asheville Symphony Youth Orchestra, Saturday, March 23, 2 p.m. at Thomas Wolfe Auditorium — The performance includes Edvard Greig's First Piano Concerto, Mozart's Overture to The Magic Flute and Marquez's celebrated Danzon No. 2. Following the concert is a milk and cookies reception. Tickets: Adult $25/youth $15.
Asheville Amadeus Finale Concert, Sunday, March 24 at 4 p.m. at Thomas Wolfe Auditorium — Hear Rachmaninoff's Rhapsody on a Theme of Paganini and Piano Concerto No. 2, along with Mozart's Symphony No. 25. Star pianist Garrick Ohlsson, one of the world's foremost Rachmaninoff interpreters, joins the Asheville Symphony for this technically astounding performance. Tickets: Adults $28-$93/Youth $15.
For a full list of events and to purchase tickets, see the Asheville Amadeus schedule.
Photo credits: Top photo by Michael Morel. Warren Haynes photo by Jacob Blickenstaff. Wee Tunes photo by Abby Jay. Garrick Ohlsson photo by Dario Acosta.