What's New in 2022: At-A-Glance Guide
22 Transformational Stories, Culture Adventures & Self-Care Escapes for Blue Ridge Travelers in 2022
Below is an at-a-glance look at 22 (and then some!) transformational travel stories for the year ahead. Beyond the "what's new" factor are the ever-inspiring histories, untold stories and trailblazers leading the way in the lively mountain city of Asheville, North Carolina.
The following story primer covers what's happening in Asheville in 2022. It also takes a deeper dive into the who and the why, with the aim of illuminating narratives.
Scan the headlines here and click to jump to the full stories below.
**Scroll below to scan the full news primer from start to finish**
WHAT'S NEW IN 2022:
TRAILBLAZERS MAKING HISTORY, SUSTAINABLE SPACES, SELF-CARE ESCAPES & UNDER-THE-RADAR TRAVEL ADVENTURES IN ASHEVILLE, N.C.
With a hopeful eye on the future, Asheville welcomes 2022 with meaningful new travel experiences and major milestones. Visitors will connect with a resilient and vibrant city, in the context of an often-complicated past. In the year ahead, Asheville's latest travel offerings pull important history forward, explore lesser-known narratives and highlight off-the-beaten-path experiences in emerging neighborhoods and towns.
Here's what travelers can expect in this lively Blue Ridge Mountain city in 2022:
Reclaiming Black History & Culture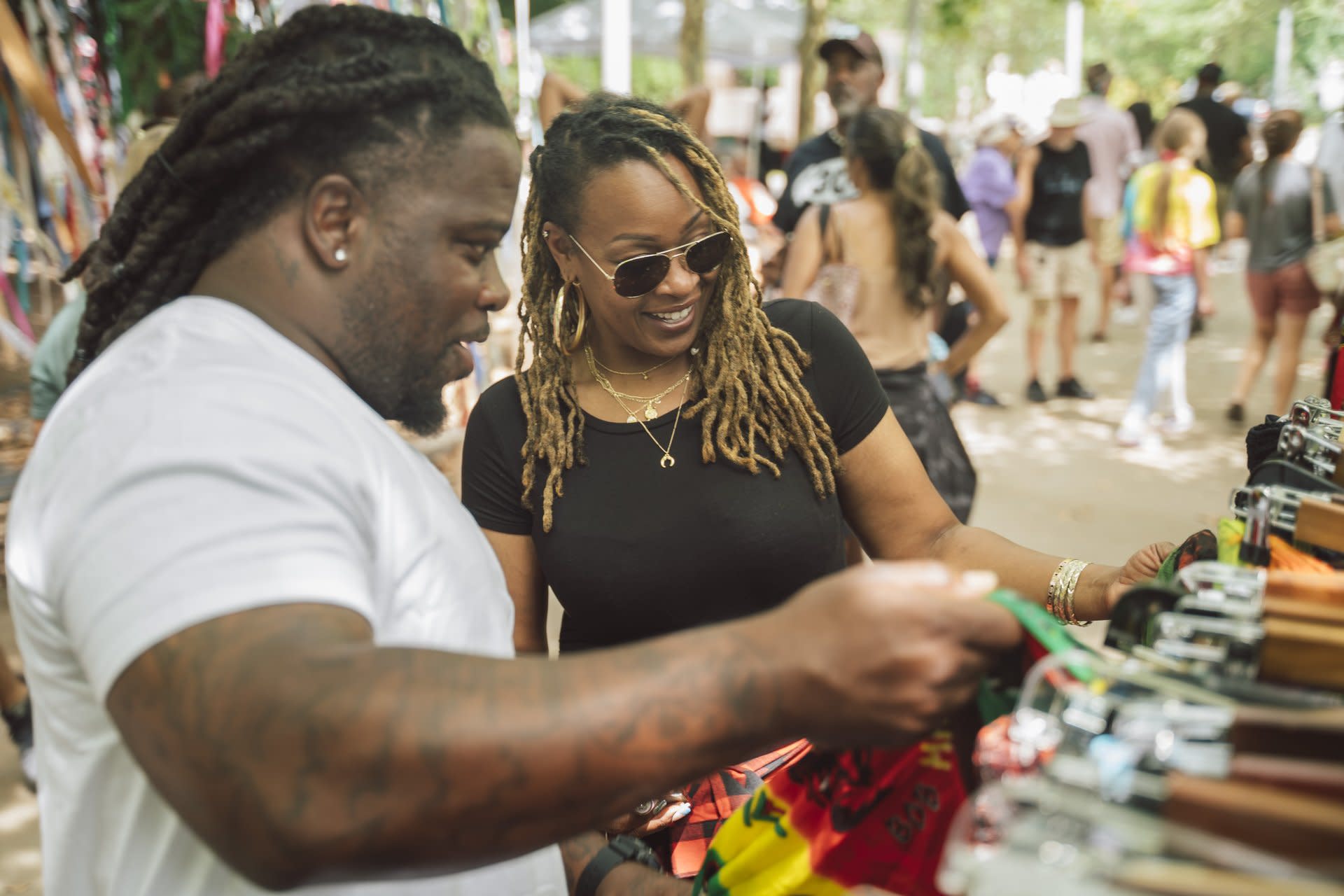 From the 1950s through the 1980s, so-called "urban renewal" policies demolished many landmarks of Black culture in Asheville. In 2022, through the ingenuity and creativity of Black entrepreneurs, chefs, makers and artists, Asheville's Black history and culture is being reclaimed in bold and exciting ways.
Black Wall Street Brings Makers, Artists and Indie Entrepreneurs to the River Arts District: From the start, J Hackett had more on his mind than mochas and cold brews. When Hackett opened his spacious and modern Grind AVL coffee shop in the River Arts District, he immediately invited other Black entrepreneurs to use the cafe as a pop-up shop. But, sensing a greater need, he and co-owner Bruce Waller launched Black Wall Street AVL, an all-purpose hub that serves as a mentorship program, an incubator, a nucleus for networking and advocacy and a physical marketplace for more than 60 Black businesses in Asheville. In 2022, visitors can enjoy the first-ever Black Wall Street AVL headquarters in the heart of Asheville's thriving arts and entertainment district. The new space serves as a maker, art and indie business marketplace.

GRINDFest, the annual celebration of Black business and culture that launched in 2021, is back in 2022. Spearheaded by J Hackett and Bruce Waller of Grind AVL coffee shop, GRINDFest, promoted by its founders as "The Blackest Weekend in Asheville," is a joyous celebration of food, fun, music, learning and connection. Previously held over Juneteenth weekend, GRINDfest 2022 will be held May 27-30

Reclaiming an Iconic Black Landmark Through Soul Food and Music: Chef Clarence Robinson has deep ties to Southside, a historically Black neighborhood adjacent to downtown that is best known today for its thriving brewery district. When Robinson was 10 years old, he would come to the screen door of Rabbit's Motel to watch Ms. Lou Ella Byrd cook up chitterlings, sizzling fish and stewed-all-day greens. Rabbit's was a Green Book-era landmark that provided safe lodging and good food for traveling luminaries like Richard Pryor and Duke Ellington. Today, Rabbit's has found new purpose as a musician rehearsal space — SoundSpace@Rabbit's — supporting Asheville's thriving music scene. To fully honor the history of Rabbit's, owners Claude Coleman Jr. and Brett Spivey partnered with Chef Robinson to open a soul food restaurant, just like the one Ms. Lou Ella used to run. Areta's Soul Food (named for Robinson's aunt who used to work at Rabbit's) will feature Southern classics like sweet potato-battered pork chops and golden mac 'n' cheese, along with a large variety of vegan dishes. INSIDER TIP: Diners who can't wait for Areta's 2022 opening can visit Robinson's food truck, Soul on the Road, for his famous comfort food (including the delectable "Soul Bowl") in the parking lot of SoundSpace@Rabbit's.
Star Chef Ashleigh Shanti Blazes a Trail for Black Queer Chefs: When rising culinary star Ashleigh Shanti left Benne on Eagle in 2020, where she served as chef de cuisine since the acclaimed restaurant's opening in 2018, she held lofty ambitions for her signature "Afro-lachian" cuisine: "As a Black chef who's a woman and queer, it's vital to have some representation when it comes to restaurant ownership." Next year, Shanti's dream will become a reality with Good Hot Fish, slated to open in South Slope in 2022. Good Hot Fish is a classic Southern seafood eatery based on Shanti's uber-popular pop-up of the same name. The menu will feature fish camp classics like deviled crab, hush puppies and fried fish sandwiches. It will also include Shanti's trademark blend of spicy, citrus flavors, foraged mountain vittles and the occasional kombucha cocktail. Those eager for a taste can check out Shanti's Insta @goodhotfish for pop-up announcements.
Before "South Slope," It Was Southside: The area just south of downtown Asheville, South Slope, is known to many people today as a walkable hub for food and craft beverage. But, before it was a food, art and entertainment district, this neighborhood was Southside, a historically Black center of commerce and culture. Before urban renewal policies bulldozed most of this neighborhood, Southside was practically a city unto itself. In 2022, makers and entrepreneurs like Claude Coleman Jr., Chef Ashleigh Shanti and Chef Clarence Robinson are bringing Black-owned businesses back to Southside through new ventures.
ON THE HORIZON: Visitors will soon be able to connect to the history of Black Asheville via a new citywide African American Heritage Trail. Launching in late 2022, the trail will feature unsung heroes, underrecognized achievements and Black community contributions complemented by a multimedia trail guide. Click here for an FAQ on this community-driven project.
Neighborhood to Watch: "The Block" Spotlights History With Music, Makers, Tastes & Trails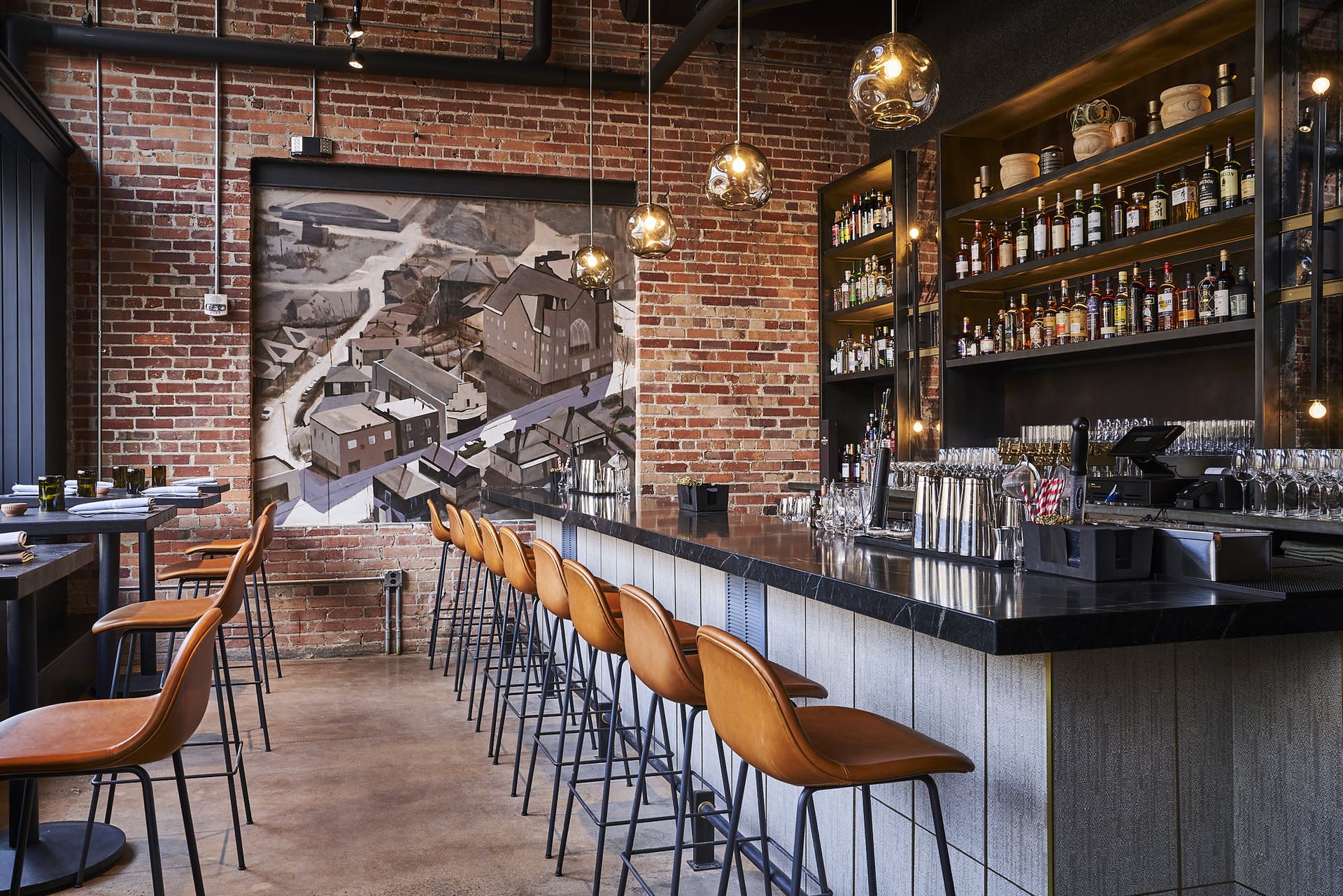 For nearly a century, Eagle and South Market streets in downtown Asheville were home to a vibrant cultural and commercial district for Black residents. Anchored by the YMI Cultural Center, one of the oldest Black cultural centers in the U.S., The Block was largely destroyed by urban renewal in the mid-20th century. Now, thanks to pioneering artists and entrepreneurs, The Block is once again a center of commerce, culture and nightlife. TRAVEL TIP: Hidden in plain sight, travelers often miss this burgeoning neighborhood just steps beyond downtown's main drag. Look for Eagle Street off Biltmore Avenue and head east.   
The Musical Spirit of the Historic Club Del Cardo Comes to Life at LEAF: LEAF Global Arts Board President "Mama Deborah" Bryant remembers what the Club Del Cardo sounded like half a century ago. (She even curated a Spotify playlist of the music she heard at the 20th-century social gathering place and musical hotspot.) Today, LEAF Global Arts — a nonprofit best known for hosting the Lake Eden Arts Festival (LEAF) celebrating its Solid Gold 50th Festival in 2022 — is bringing the past of its historic headquarters back to life by re-launching music nights at the Club Del Cardo. In 2022, visitors can enjoy concerts and dance parties hosted by local singers, DJs and bands. These artists are resurrecting the musical heritage of the Club Del Cardo and bringing new life to The Block.
New Benne on Eagle Chef Brings Taste of African Diaspora: Cleophus Hethington (some call him Cleo, some Ophus, some simply "Chef") is the new chef de cuisine for the nationally acclaimed Benne on Eagle at The Foundry Hotel. Since opening its doors in December 2018, Benne has been far more than another gourmet downtown eatery. It is a cornerstone of the culinary renaissance of The Block. Fittingly, Chef Hethington has deep experience with the cuisine of the African diaspora — from traditional Ghanian dishes to Caribbean spice and good old-fashioned Southern soul food. He also runs an online boutique spice emporium. In Cleo's hands, these influences combine into deeply layered, complex-flavored dishes that are as unexpected as they are nourishing.
UNSUNG HERO: New James Vester Miller Walking Trail Goes Digital: Born to an enslaved mother and an enslaver father, James Vester Miller became a master brick mason with his own successful construction company. During the darkest days of Jim Crow segregation, Miller constructed dozens of magnificent brick buildings throughout downtown Asheville and beyond, including the YMI Cultural Center and Stephens-Lee High School (the pride of the East End neighborhood and the only public high school for African Americans in Western North Carolina). Established by his granddaughter, local photographer Andrea Clark, the James Vester Miller Historic Walking Trail is a series of nine sites throughout downtown Asheville, including The Block and the historic East End neighborhood. In 2022, a digital version of the trail will be launched on ExploreAsheville.com/James-Vester-Miller-Trail.
2022 To-Do | Check Out These Businesses on The Block: In 2022, The Block is once again a one-stop-shop for all kinds of unique and handcrafted items from Black makers.

Noir Collective AVL is a boutique shop and art gallery featuring fine art, apparel, jewelry, CBD products, skincare and crystals. In 2022, Noir Collective will host "Le Mot Noir" events featuring spoken-word gatherings and book readings with local authors.
Fashionistas looking for a fresh 'fit would do well to stop by JAWBREAKING, on-trend streetwear from Asheville designer Jefferson Ellison — who set up his JAWBREAKING concept store two doors down from where his father, Gene Ellison, ran a nightclub in the '90s. Those in need of stylish footwear can shop at Sole 82, an ultra-cool sneaker boutique where art and shoes go hand-in-hand.
Finally, visitors to The Block can get centered at Asheville Iridescence Yoga, an inclusive yoga studio that uses innovative light therapy to calm and balance the body and the mind.
Stay, Play — AND Help Preserve — Precious Places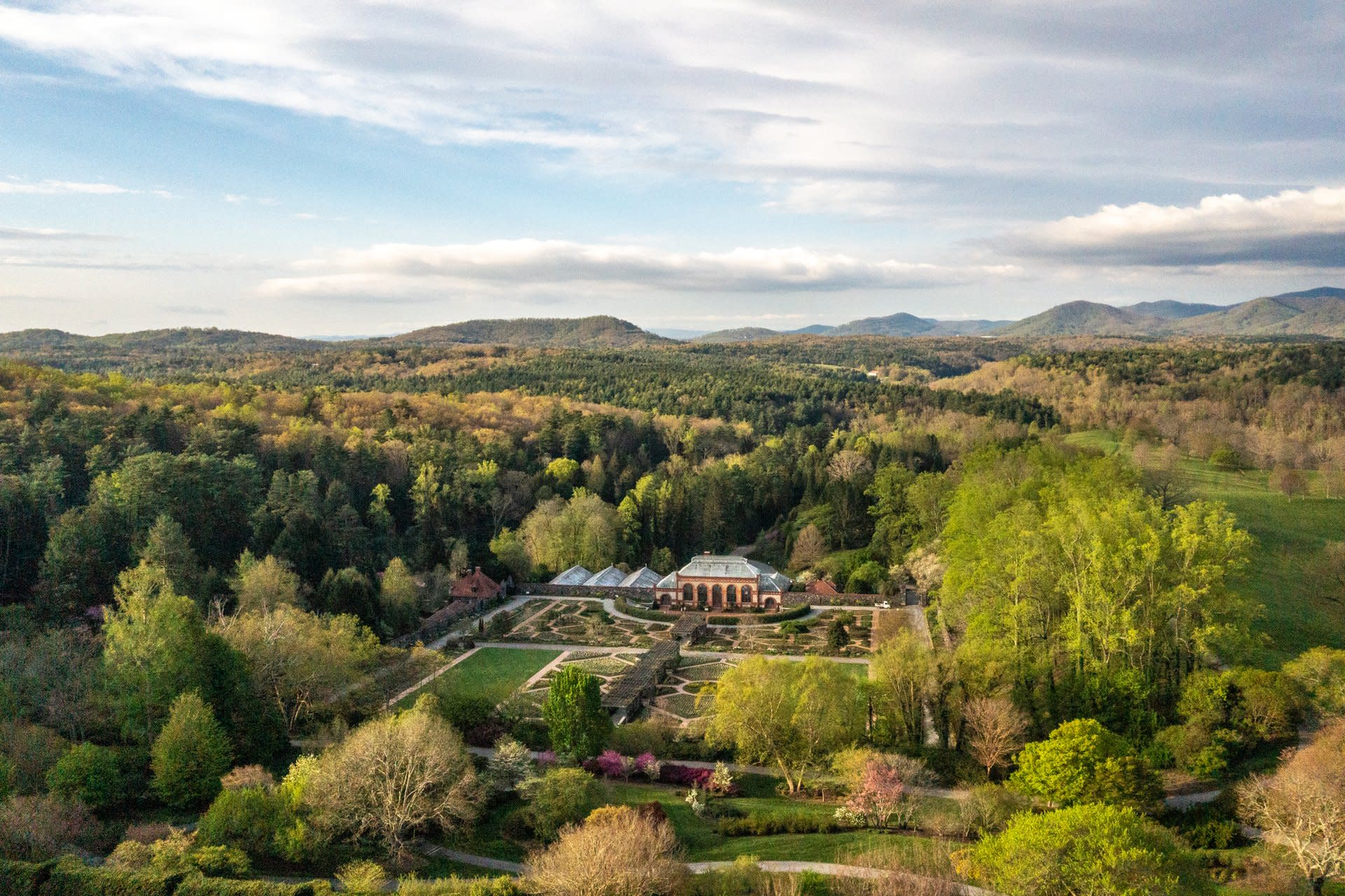 While very much a current movement, sustainability has a long history in Asheville — thanks, in part, to the minds behind Biltmore Estate. Dating back to its founding ideals, George Vanderbilt had a desire that Biltmore be a self-sustaining estate and a wish to preserve the surrounding beauty and nurture the land and its resources for years to come. America's Largest Home also lay the groundwork for American forestry when a portion of the private grounds was incorporated into the Pisgah National Forest, 6,500 acres of which were later designated as "The Cradle of Forestry."
200th Anniversary of an American Landscape Luminary | Olmsted & Biltmore: 2022 marks the 200th anniversary of the birth of Frederick Law Olmsted, designer of Biltmore's iconic gardens and grounds, as well as the inspiration for the North Carolina Arboretum in Asheville. Olmsted was known as the "father of American landscape architecture," with New York City's Central Park, the grounds of the U.S. Capitol and the White House and Boston's Emerald Necklace among his most well-known projects. Biltmore was his last design, and as he approached the end of his work, he said, "It is a great work of peace we are engaged in and one of these days we will all be proud of our parts in it." NEW ATTRACTION: The Olmsted Walking Trail is currently in development on the grounds at Biltmore and will highlight his collaboration with George Vanderbilt and Richard Morris Hunt, architect of Biltmore House. TRAVEL TIP: Visit the only standing statue of Olmsted in the U.S. just steps off the Blue Ridge Parkway at the North Carolina Arboretum.
A Sustainable Stay Along One of the Oldest Rivers in the World: A sustainability-minded accommodations option, the Wrong Way River Lodge & Cabin Campground is set to open in the summer of 2022, joining a vibrant outdoor scene on the French Broad River Greenway and within walking distance of a rock-climbing center, public river access point and several parks. Consisting of 16 A-frame cabins with efficient floor plans, practical amenities and all the creature comforts to relax and recharge, the unconventional concept is designed to be a communal gathering space. The campground will also include a gear and provisions store, a bar and cafe, indoor and outdoor lounge seating, a conference room and event space. LOCAL EXPERTS: Owner-operators Shelton Steele and Joe Balcken, longtime locals and former whitewater raft guides, have a passion for natural spaces and intend to establish business practices and values that protect the natural environment while delivering an authentic experience.
Embrace the Natural Wonder: Grandfather Mountain, an iconic, 5,946-foot peak 75 miles north of Asheville off the Blue Ridge Parkway, is opening the Wilson Center for Nature Discovery — the focal point of a new Conservation Campus at the UNESCO International Biosphere Reserve — in June, nearly doubling the size of its Nature Museum. The expansion will add a dozen interactive exhibits and experiences that connect to the mountain's 16 natural communities, as well as an outdoor amphitheater.
Call to Action | Visitors Can Support the Blue Ridge Parkway via Pledge for the Wild: Asheville's location along the famed Blue Ridge Parkway is foundational to its reputation as a thriving basecamp for outdoor adventure. Visitors inspired by this winding wild ribbon of a National Park can now lend a hand to protect it. A new protection-minded support program for natural spaces called "Pledge for the Wild" makes it easy for travelers to financially support the wild places they love through a simple online or text-to-donate contribution. In Asheville, a Pledge for the Wild donation goes directly to the Blue Ridge Parkway Foundation via PledgeWild.com/Asheville. BACKGROUND: Pledge for the Wild is a national cohort of mountain communities seeking to proactively share outdoor principles and responsible travel tips, in addition to the direct channel it creates for people to support wild places and parks in need. Asheville is the only East Coast destination.
Leave No Trace: It's more important than ever to help preserve the places that help humans find escape, restoration and healing. Return the favor and make sure these magical locales are here for generations to come by practicing the Seven Principles of Leave No Trace to minimize your impact when visiting the outdoors.
Expanding & Diversifying Culinary Scene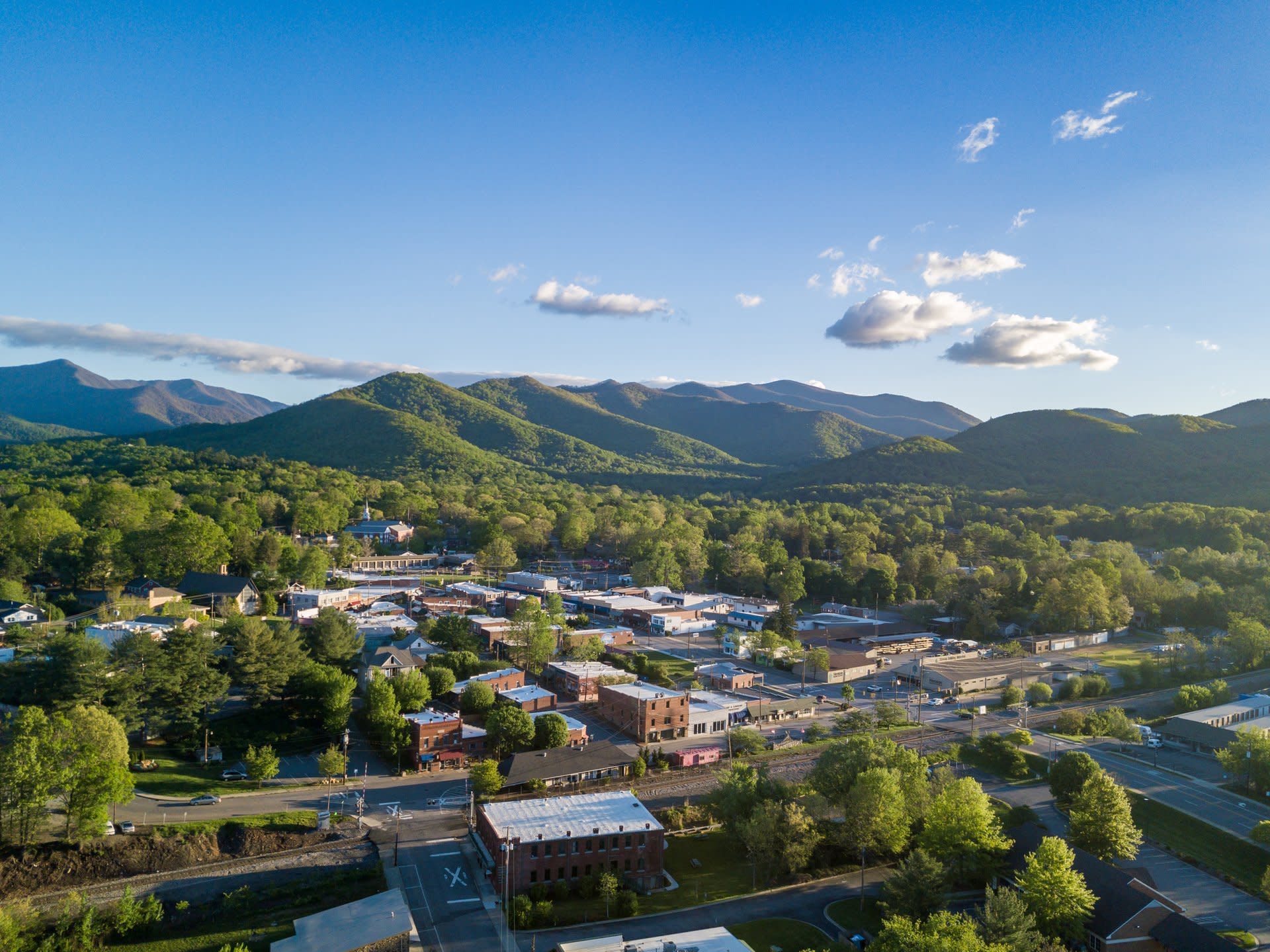 Renowned for its highly creative and collaborative food scene fueling national interest in Appalachian cuisine, Asheville food is undergoing a culinary transformation in 2022. From Hawaiian barbecue to French-Latin crepes, and from The South to South Africa, a new generation of gastronomic auteurs is expanding and diversifying Asheville's famous food scene.
Global Flavors Take Root in Small Mountain Town: Black Mountain, a bucolic hamlet 15 minutes east of Asheville, has never been a typical small town. Home to an experimental art school that hosted Modernist masters in the 1930s, it is not surprising that Black Mountain continues to push boundaries — through food. Black Mountain is exploding as a creative culinary destination, offering Cuban, Spanish, South African, Mexican, Thai, Japanese, French, Argentine, German and Italian cuisine, all within three blocks.

Small Town, Big Appetite: The recently opened Bush Farm House serves gourmet, South African-inspired cuisine in an outdoor setting alongside its own menagerie of furry farm friends. La Guinguette Creperie is a warm and welcoming bistro featuring a unique combination of French and Argentinian cuisines — so guests can order ratatouille, followed by a carne de vaca empanada and a dulce de leche crepe for dessert. B.A.D. Craft serves up all the good things in life — Beer, Art, and Dessert, all locally sourced and lovingly handcrafted. And, La Taperita specializes in delectable Andalusian small plates, wines and cocktails.

Chow Chow 2022 Dates | A Food Festival With Depth and Community Spirit: In its fourth year, Chow Chow continues to dive deeper as a mission-driven food festival celebrating the unique and diverse culinary culture of Southern Appalachia. Taking place over three summer weekends — June 23-26, Aug. 4-7 and Sep. 8-11 — Chow Chow 2022 will offer immersive culinary celebrations designed to foster dialogue about racism, climate change and food justice through highly creative, celebratory and experiential tasting events and five-course dinners. From nationally recognized chefs to Southern Appalachia's community of multigenerational farmers, millers, bakers, makers and culinary creatives, Chow Chow shines a light on the people that make the Blue Ridge a delicious place to explore.
Hawaii in the Mountains: Huli Sue's BBQ and Grill, newly opened in the historic Grove Arcade, explores the intersection of Southern barbecue and island cuisine. Diners can enjoy house-smoked Texas brisket served alongside sustainably caught fresh fish, or feast on poke tuna while sipping a tropical cocktail and leaving with a slice of oversized country pie. When pitmaster Ben Kruegar and partner Lisa Vann moved to Asheville from Hawaii, they were determined to bring with them the culture of their hometown of Waiomea, where actual Hawaiian cowboys, called paniolo, rule the high-altitude plains. Huli Sue's is part of "Restaurant Row" at the Grove Arcade alongside several new and diverse culinary options.
Neng Jr.'s Combines Filipinx and Southern Flavors in West Asheville: In 2022, Chef Silver Cousler will open Asheville's first Filipinx restaurant, Neng Jr.'s, named after an affectionate nickname for Cousler given to them by their grandmother. Cousler, a creative force in Asheville's food scene for many years (Buxton Hall and numerous pop-ups), pulls inspiration from their travels and cooking with their mother. Look for a Filipino-style hot dog, trout roe served with pork rinds and traditional dishes served with sides like collard greens with coconut milk. The new West Asheville restaurant will share space with DIFFERENT WRLD, a BIPOC-owned artist incubator, gallery and creative hub designed to break down barriers of entry to the creative industry, especially for artists of color. DIFFERENT WRLD will also open in 2022.
Big Flavors at New Latin American Craft Kitchen: In Latin America, a "chango" is a small bird with a voracious appetite. And, that's exactly how Chef Iris Rodriguez, chef and co-founder of Little Chango, wants customers to enter. Newly opened in an intimate space on the South Slope, with a bar and ample patio seating, Little Chango adds to the growing list of Latin American cuisine options in Asheville. The dishes are a fusion of the owners' heritage and diverse Latin American flavors and styles. Arepas, the star of the menu, are a dish made from maize patties. They originate from Venezuela and Columbia, but Chef Rodriguez, in a nod to her Caribbean heritage, incorporates flavors from Cuba and Puerto Rico. Look out for the uber-popular ropa vieja, Cuban-style shredded flank steak served up hot with a side of sofrito black bean mash, sweet plantains and queso fresco.
New Tour | Upgrade Your Munchies With a Food and Dispensary Tour: Stu Helm, the Asheville-famous food blogger whose coveted endorsement is sought by local eateries, is launching a new food tour. The Asheville Food and Dispensary Tour is for anyone curious about local dispensaries and the products they offer, including CBD, CBG, Delta 8, 9 and 10, and most recently, THC-O. Visitors will tour all five (soon to be six) downtown dispensaries, gaining knowledge and trying samples along the way. After an elevating tour of the dispensaries, guests will be treated to gourmet twists on traditional "stoner food" like pizza from Manicomio, cheeseburger flights from Twisted Laurel and curry from Blue Dream Curry House. HEMP FARM CRED: Franny Tacy — the first woman to farm hemp in North Carolina — is growing her dispensary and CBD-product "hempire" across the region with nine locations of Franny's Farmacy. The organic farmer is now opening a new concept in the South Slope, Franny's Farm Foods.
Jump Off-the-Beaten-Path With Immersive Art, Culture & Tours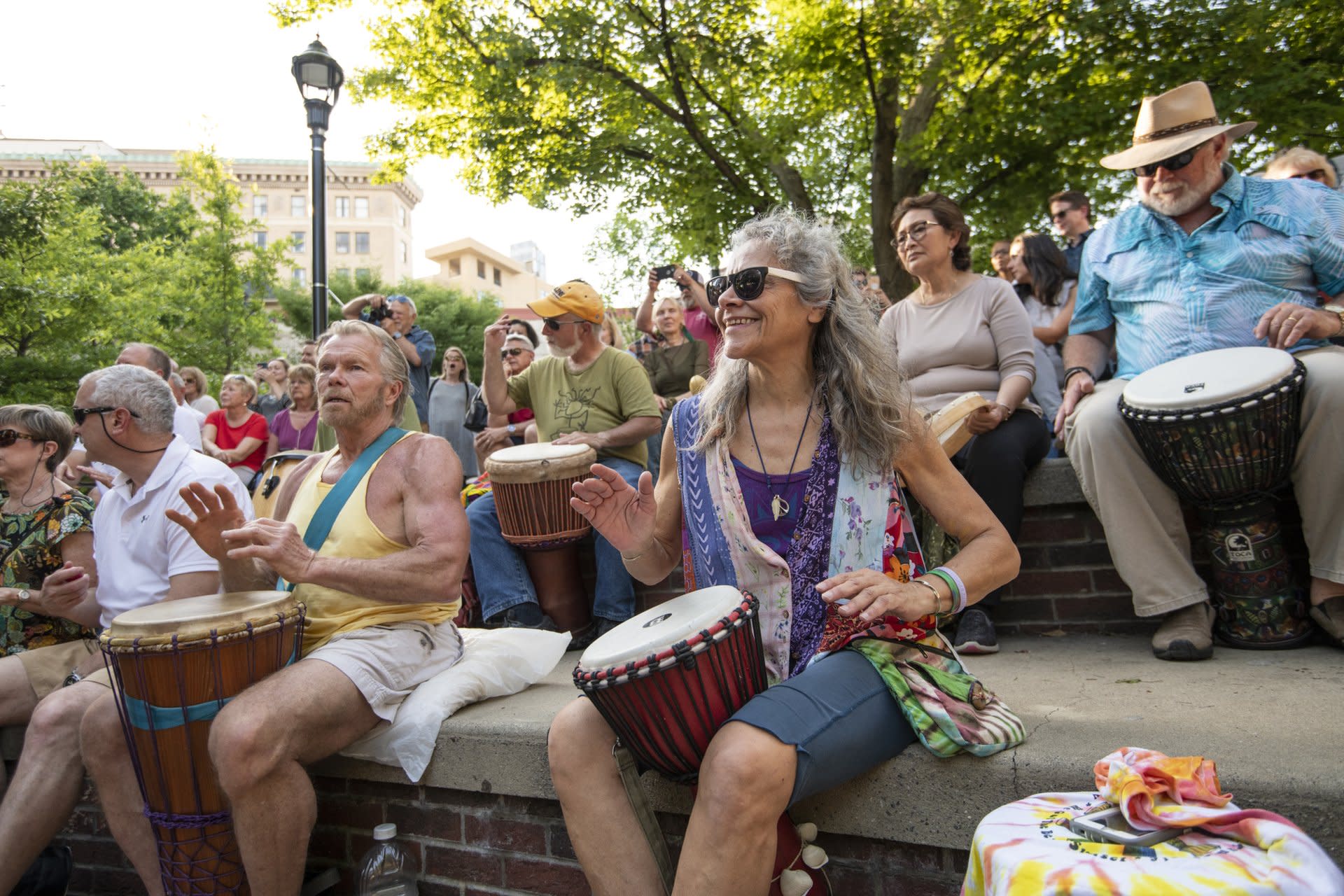 New exhibits, tours and trails showcase the well-established creative spirit that extends across the Asheville area, as well as under-the-radar experiences and narratives of nearby neighborhoods and towns.
Masterpiece Art in Multisensory Form: Biltmore's yearlong exhibition series — Legends of Art & Innovation at Biltmore — kicked off in November 2021 with "Van Gogh Alive" (through March 5, 2022) and continues with timeless works of art and design by Monet and Da Vinci. "Monet & Friends — Life, Light & Color" (March 9 to July 10, 2022) will pay homage to Claude Monet and fellow Impressionist painters as their masterworks come to life in a rich display of light, color and sound. Next up, "Leonardo da Vinci — 500 Years of Genius" (July 14, 2022, to Jan. 8, 2023) will highlight the artist-inventor's brilliance and varied extraordinary achievements as they are brought to vivid life. The immersive events will also weave in ties to George Vanderbilt's collection of treasures on display at Biltmore.
New Tours Curated by Experts:

Dive Into Asheville's Deep Music Scene: A new tour, offered through Airbnb Experiences, takes participants on a musical journey of Asheville. Led by Alli Marshall (former arts-and-entertainment editor for local indie pub Mountain Xpress), the Asheville Music History Walking Tour explores downtown Asheville through the stories of bands, musicians, sound innovation and creative culture and comes with an accompanying soundtrack. The 1.5-mile stroll highlights the intersection of tradition and innovation by touching on the area's deep-seated musical roots, from Scots-Irish and Appalachian traditions, to today's blend of rock, blues, electronic, hip-hop and experimental sounds. Stops along the way include the areas of Lexington Avenue and The Block, as well as the Moogseum (honoring electronic music pioneer and longtime Asheville resident Bob Moog), Black Mountain College Museum + Arts Center and legendary Asheville venue, The Orange Peel. More about Asheville's music legacy and lively culture.  
Go Behind the Scenes of a Radical Experiment in Education: Tours are now available of the historic site of iconoclastic Black Mountain College. This one-hour tour covers campus buildings including The Dining Hall, Lodges, The Quiet House and The Studies Building as well as the iconic and recently conserved frescos painted by Jean Charlot and BMC students in the summer of 1944. The tours are the result of a partnership between Black Mountain College Museum + Arts Center (in downtown Asheville) and Lake Eden Preserve (in nearby Black Mountain).

THE LEGEND: Black Mountain College was founded in 1933 as a radical experiment in education and community. Many renowned artists studied at Black Mountain, including Josef and Anni Albers, Ruth Asawa, Robert Motherwell, Dorothea Rockburne, Cy Twombly, Robert Rauschenberg, Merce Cunningham, John Cage, Buckminster Fuller, Franz Kline, Willem and Elaine de Kooning and Mary Caroline Richards. The Lake Eden campus saw the rise of the renowned Summer Institutes (featuring guest instructors like Albert Einstein, 1945), the flourishing of the architecture and work program and became a site of experimentation (including the great inventor Fuller's first geodesic dome) that indelibly impacted the world of arts, culture, education and craft.

Explore a Small Town With Big Flavor: The brand-new Black Mountain Ale Trail features a guided bus tour of breweries in the charming Main Street town of Black Mountain (a 15-minute drive to the east), complete with tastings and an opportunity to learn why the area's mountain streams and rivers make local beer taste so good. Click here to find out how Black Mountain is making big strides as a culinary destination to watch.  
Tip-based Tours Expand | Asheville Free Walking Tours, the city's only tip-based walking tour, is adding a West Asheville tour to its lineup of downtown and River Arts District excursions. The tours cover history and how Asheville came to be the vibrant mountain berg it is today, with free tastings and advice for budget-conscience guests.

(Re)Connect Through Participatory Art: Hands-on, creative workshops are now being offered by Create + Connect Circles and Workshops, providing an experiential way to authentically connect with others or yourself (available for groups, kids or individuals) as you create a work of art. Artist and educator Ginger Huebner of Roots + Wings School of Art and Design hopes to deepen connection through a reflective and transformative art-making experience using the accessible mediums of collage and chalk to construct collaborative self-portraits. All materials are included, with a frame for each participant's work.
Major Sporting Event | Billie Jean King Cup Returns to Asheville Under New Name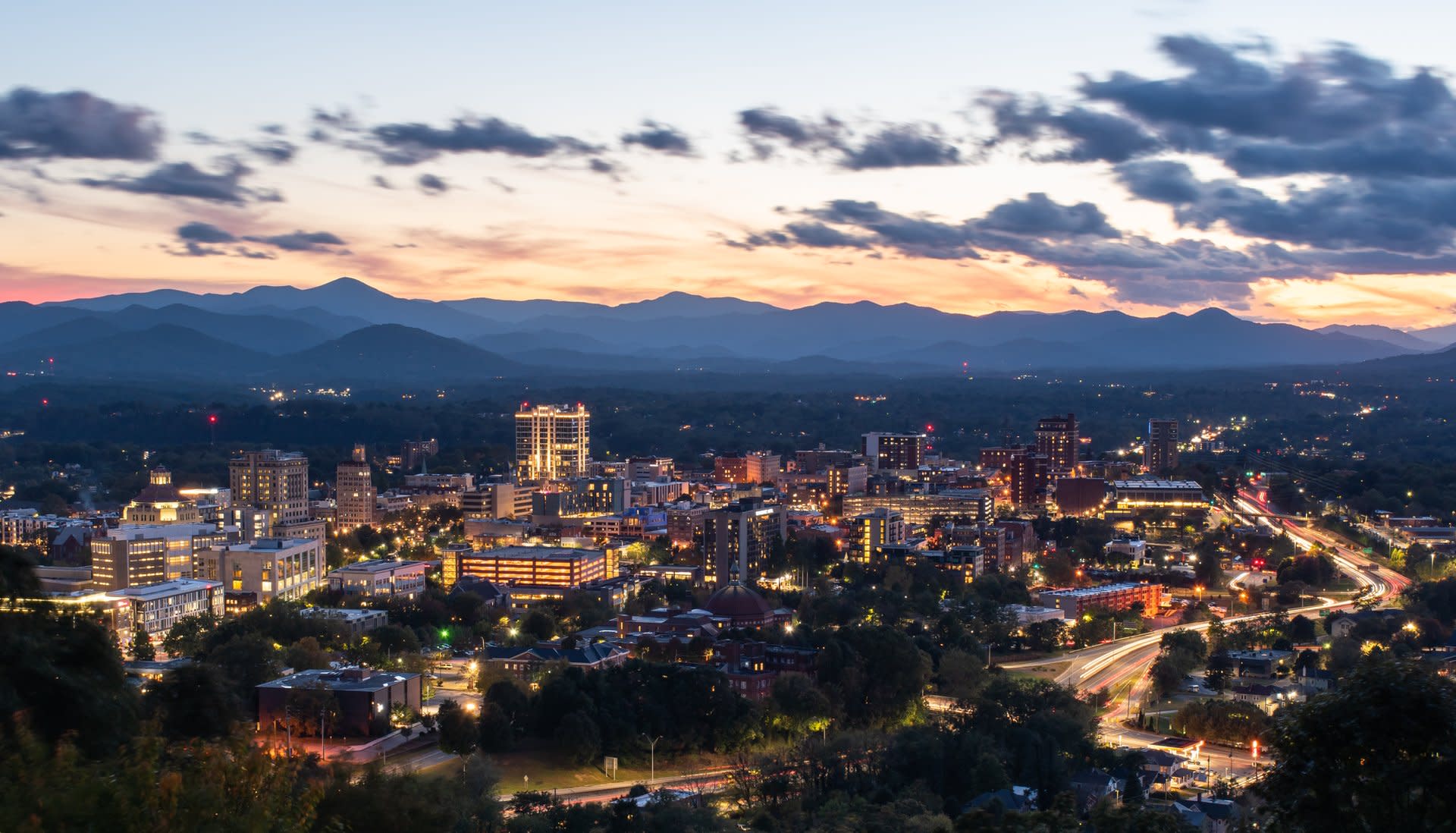 Asheville's back on the international stage with the return of a world-class tennis event whose new name aligns it with a global icon who has dedicated her life to fighting injustice, inequality and discrimination in all forms. The United States' Billie Jean King Cup by BNP Paribas (formerly the Fed Cup) will take place April 15-16, 2022, at the Harrah's Cherokee Center in downtown Asheville, playing host for the third time in five years. The competition will be a qualifying matchup versus Ukraine. Asheville will become the second U.S. city in history to be selected to host the event three times. In recent years, Asheville has landed such quality athletic competitions as the Maui Invitational, the Southern Conference and Big South basketball championships, the inaugural Asheville Championship, iconic outdoor events like Haute Route and Spartan Race, as well as extreme trail races such as the Black Mountain Marathon and Mount Mitchell Challenge.
A Blue Ridge Base for Elite Female Athletes: Outdoor adventure in the Blue Ridge is fit for all abilities, but the region is a playground for world-class athletes, too. Jennifer Pharr Davis is one of them. She's a 2012 "National Geographic Adventurer of the Year" and broke long-distance hiking records on the Appalachian Trail — 2,100 miles in 46 days. Learn a bit of her trekking craft by taking a customized trip suitable for novices or groups with Davis' business, Blue Ridge Hiking Company, which has a storefront in downtown Asheville. Runners and bikers can venture up the hills and trails that are the training routes of champions like ultra-running distance champion Anne Lundblad and hometown hero cyclist Lauren Tamayo, a 2012 London Olympics silver medalist. And, get your yin and yang in order on a stand-up paddle board ("SUP") yoga session or learn whitewater basics from a former champion, Canadian kayak team member and founder of Girls at Play, Anna Levesque. Most recently, Lily Williams, a 27-year-old Asheville resident, earned a gold medal for the women's team pursuit event at the 2020 track cycling World Championships and a bronze at the 2020 Tokyo Olympic Games.
Save on Serenity and Self-Care in a Wellness Wonderland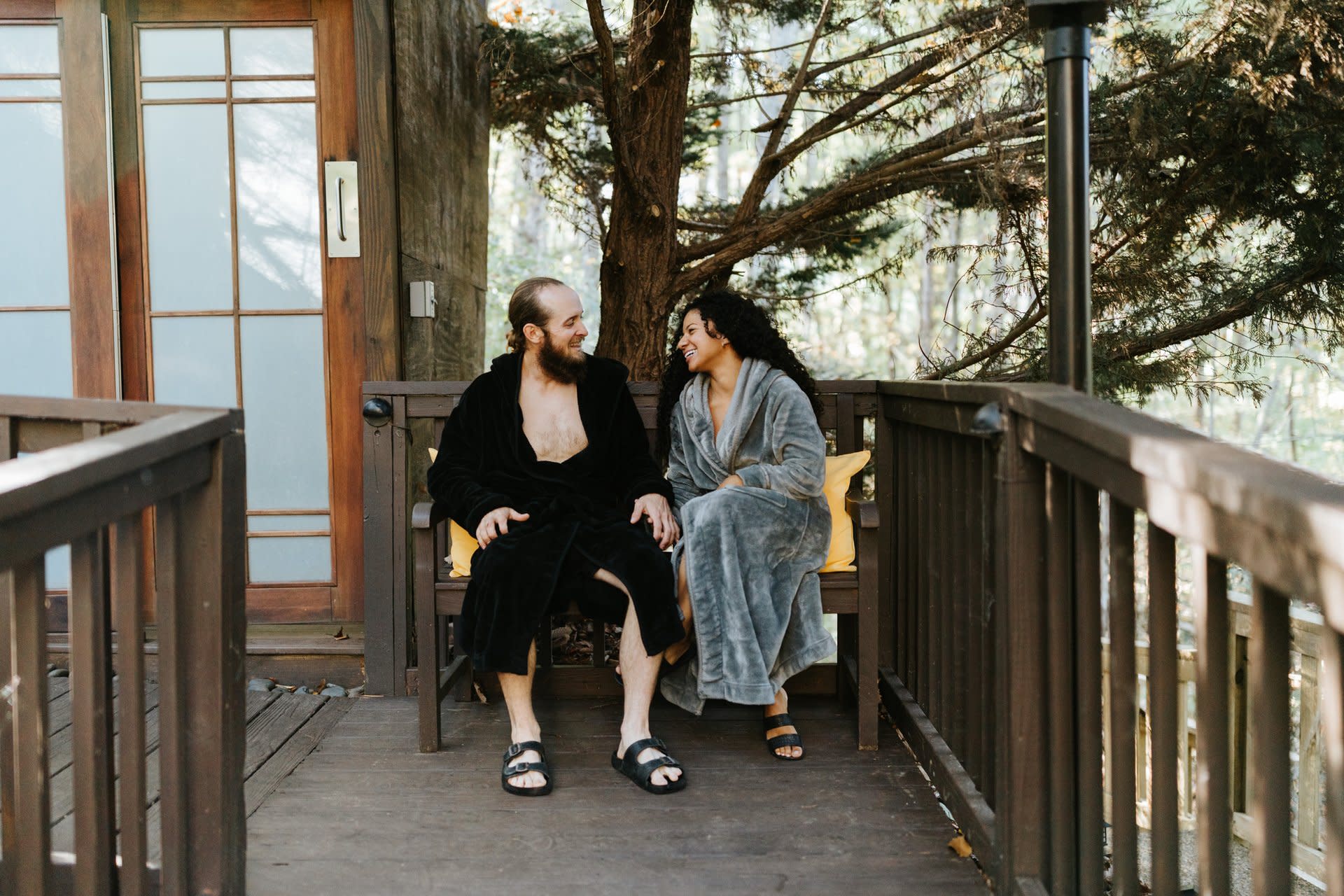 According to a recent Booking.com survey, more than three-quarters of Americans say that travel is critical to their mental and emotional wellness. Fortunately, Asheville has been a self-care escape since long before that term was trending. For over a century, the fresh mountain air, crystal clear waterfalls and stunning natural beauty of the Blue Ridge Mountains have drawn travelers looking to heal and rejuvenate.
Asheville's Winter Refresh: Between January and March 2022, Asheville is celebrating its luxurious and highly creative self-care scene with a "Winter Refresh" promotion. Travelers will enjoy revitalizing spa and wellness experiences at 25% off or with 25% in added value, launching Jan. 5 on ExploreAsheville.com/Asheville-Winter-Refresh. 
Travel Package: Digital Detox Adventure at The Foundry Hotel: The Foundry Hotel is leading the digital-detox movement with the launch of their "Digital Detox Adventure Package," a partnership with Asheville Wellness Tours and The Arrivals, an outerwear design studio that creates mindful products for mindless activities. The customizable Digital Detox Adventure Package includes: overnight accommodations at The Foundry Hotel, one of The Arrivals AER classic puffer jackets filled with responsibly sourced down (each puffer includes the "Off The Grid" pocket, which blocks 100% radiation from cell signal) and an exclusive, private guided hike at Wild Cat Rock via Asheville Wellness Tours, a stunning route with no cell service. 
Frozen Waterfall Yoga Hikes: Throughout winter, Namaste in Nature will be holding guided waterfall yoga hikes where attendees can experience expansive views through the bare trees and the brisk, recharging feeling of al fresco yoga (with the occasional frozen waterfall as a backdrop!).  
Forest Bathe in the Light of the Full Moon: This spring, Asheville Wellness Tours will offer Twilight Forest Bathing Walks. These walks will take place in the Botanical Gardens at Asheville and a private retreat center in alignment with the full moon. Description: Experience "golden hour" and the beauty of dusk during this guided forest immersion as the full moon rises. Quiet your mind and awaken your senses while deepening your connection to nature and community. This gentle and restorative walk is suitable for most ages and activity levels and will not exceed a 1-mile round trip.

Or, Order-In Your Self Care: Asheville Wellness Tours also has a new option for visitors to order a full-fledged wellness experience—including private chefs, yoga instructors and even a tarot reader — straight to their hotel, cabin or other lodging.

Elevating Self-Care | Customized Aromatherapy & Spa Day Essentials: Healed Skin and Candle, a Black woman-owned business on Lexington Avenue, is a make-your-own lotion candle shop dedicated to making skin and self-care a priority for all. Founder Traci Taylor is committed to all-natural, vegan skincare and wellness education around the healing effects of customized aromatherapy. Healed now offers a bespoke Spa Day Box consisting of skincare products, candles, whipped body butters and other personalized self-care items. Additionally, Healed is offering a new Wax and Wine bar where guests can create custom candles and skincare products while sipping BYOB wine.
Wellness, Any Way You Want | Creative Self-Care Adventures: Self-care adventures in Asheville run the gamut from a world-renowned subterranean spa (with mountain views) to a lively scene of indie entrepreneurs passionate about self-care in all its forms.

Asheville's wide-ranging menu of creative wellness offerings includes color therapy yoga at Asheville Iridescence Yoga; decadent foot soaks and massage therapy at Wake Foot Sanctuary; bracing dry heat and cold plunging at Sauna House; sound healing sessions at Skinny Beats; sensory deprivation and saltwater flotation at Stillpoint Wellness; hot jade massage and epic three-hour treatments at Urban Exhale Massage; aura readings and customized aromatherapy for people (and pets!) at Adoratherapy; salt cave meditation and a "hammam bath" inspired by ancient Turkish and Moroccan cleansing rituals at Asheville Salt Cave; and mountain honey wraps and massaging waterfalls at the 43,000-square-foot subterranean Spa at Omni Grove Park Inn.
Ancient Asheville: Celebrating the Cherokee Influence on Southern Appalachia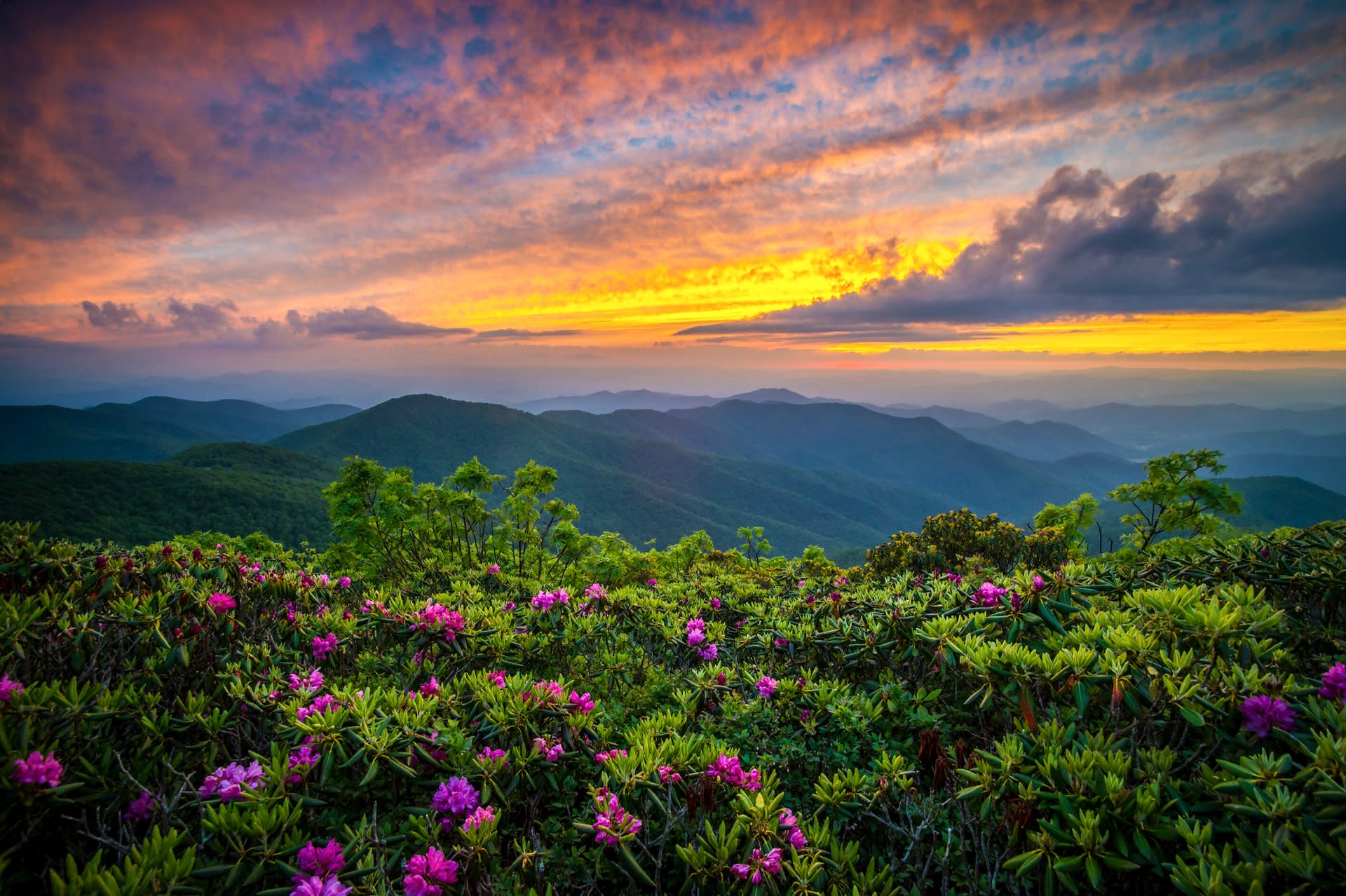 For thousands of years, the Cherokee thrived in ᏙᎩᏯᏍᏗ (To Ki Ya Sdi), "the place where they race," or Asheville, as it is known today. Despite centuries of oppression, exploitation and genocide, the Eastern Band of Cherokee Indians (EBCI) remains a cornerstone of Western North Carolina culture. In 2022, several cultural initiatives will pull forward the often-overlooked story of how the Cherokee influenced and continue to shape the culture of Southern Appalachia.
Exhibit: Cherokee Artists Honor Language Through Art: The Cherokee Syllabary is a system of writing invented by Sequoyah in the early 1800s. Cherokee people embraced the new "talking leaves" as a form of communication, documentation and resistance. Today, with their language critically endangered due to a dwindling number of native speakers, Cherokee artists are waging an extraordinary battle to retain their heritage. A Living Language: Cherokee Syllabary and Contemporary Art at the Asheville Art Museum features over 50 artworks by more than 30 Cherokee artists. A partnership with the Museum of the Cherokee Indian, A Living Language runs through March 14, 2022.
Exhibit: Adapting Ancient Cultural Practices to a Changing World: Weaving Across Time — Contemporary Cherokee Basket Making, Land, and Identity features a recent resurgence of contemporary EBCI artists who are creatively building on a centuries-old practice of basket making. A landmark exhibit at Asheville's Center for Craft — the only national organization dedicated to preserving, curating and advancing the field of craft — Weaving Across Time features nine basket artists who sustainably harvest, prepare, dye and weave with materials found throughout the Blue Ridge Mountains. Their creative practice is intricately connected to the land — land that has been stolen, extracted and depleted. Development and climate change continue to threaten these environments. In the face of these conditions, generations of Cherokee have adapted their cultural practices, developing innovative designs and evolving traditions. Weaving Across Time runs through April 22, 2022.
Immersive Public Art Experience | The Basket | Building Cultural Understanding: The Basket is many things. A work of public art. A "parklet" in the middle of downtown Asheville. A celebration of traditional Cherokee craft and an invitation for cultural understanding. Opening in 2022, The Basket is a joint venture between the Center for Craft and artist ᎺᎵ ᏔᎻᏏᏂ Mary Thompson. The Basket will occupy about 750 square feet streetside on Broadway in downtown Asheville. Inspired by ancient Cherokee basketry, the art parklet will provide people a space to gather outdoors, commune with family, friends and even strangers, and learn about the contributions of Cherokee culture to contemporary Asheville.
INTERACTIVE RESOURCE: Learn the history of Cherokee land grabs in Western North Carolina with "As Long as the Grass Shall Grow": Drew Reisinger, the Buncombe County Register of Deeds, in collaboration with the EBCI, recently made news with an unprecedented acknowledgement that the land on which Asheville sits "was acquired through violence, oppression, coercion and broken treaties." As Long as the Grass Shall Grow is an interactive digital webpage featuring maps and source documents that tells a difficult, yet necessary, story about the true history of Buncombe County. Land agreements between the Anigiduwagi (Cherokee) and American invaders stated that treaties were to last "as long as the grass shall grow and the sun will shine." Instead, illegal land grabs forced the Cherokee off ancestral land in an expulsion known as the Trail of Tears. A LIVING LEGACY: Many of the EBCI who currently live on the Qualla Boundary (8,000 acres of land that the Cherokee bought back from American colonizers) are descendants of the small group of survivors who hid in the nearby Great Smoky Mountains, escaping the Trail of Tears and maintaining a foothold in their ancestral land.
Ancient Asheville Meets Beer City: In keeping with the long tradition of women within indigenous cultures crafting fermented beverages, 7 Clans Brewing derives its name from the seven clans of the Cherokee. 7 Clans Brewing is a majority-female indigenous owned company located in the heart of Western North Carolina. Whether enjoying 7 Clans Blonde Ale, Bended Tree Chestnut Brown, or even the mega hopped Uktena Double OPA, beer connoisseurs will be delighted with this new – and very old – addition to Asheville's storied beverage scene. 7 Clans Brewing will open their first taproom in Asheville in late Spring 2022.
LOCAL EXPERT | ᏣᎳᎩᎯ ᎠᏰᎵ Trey Adcock, Ph.D.: Dr. Trey Adcock is a member of the Cherokee Nation and director of American Indian and indigenous studies at the University of North Carolina Asheville. Dr. Adcock is an expert in Cherokee history and culture and has been published in numerous academic journals and publications (see his story about Indigenous Peoples Day and The Basket public art parklet). He also plays the traditional Cherokee sport of stickball for the Wa Le La Hummingbird team.
Unique Vantage Points + Unearthing Hidden History in the Great Outdoors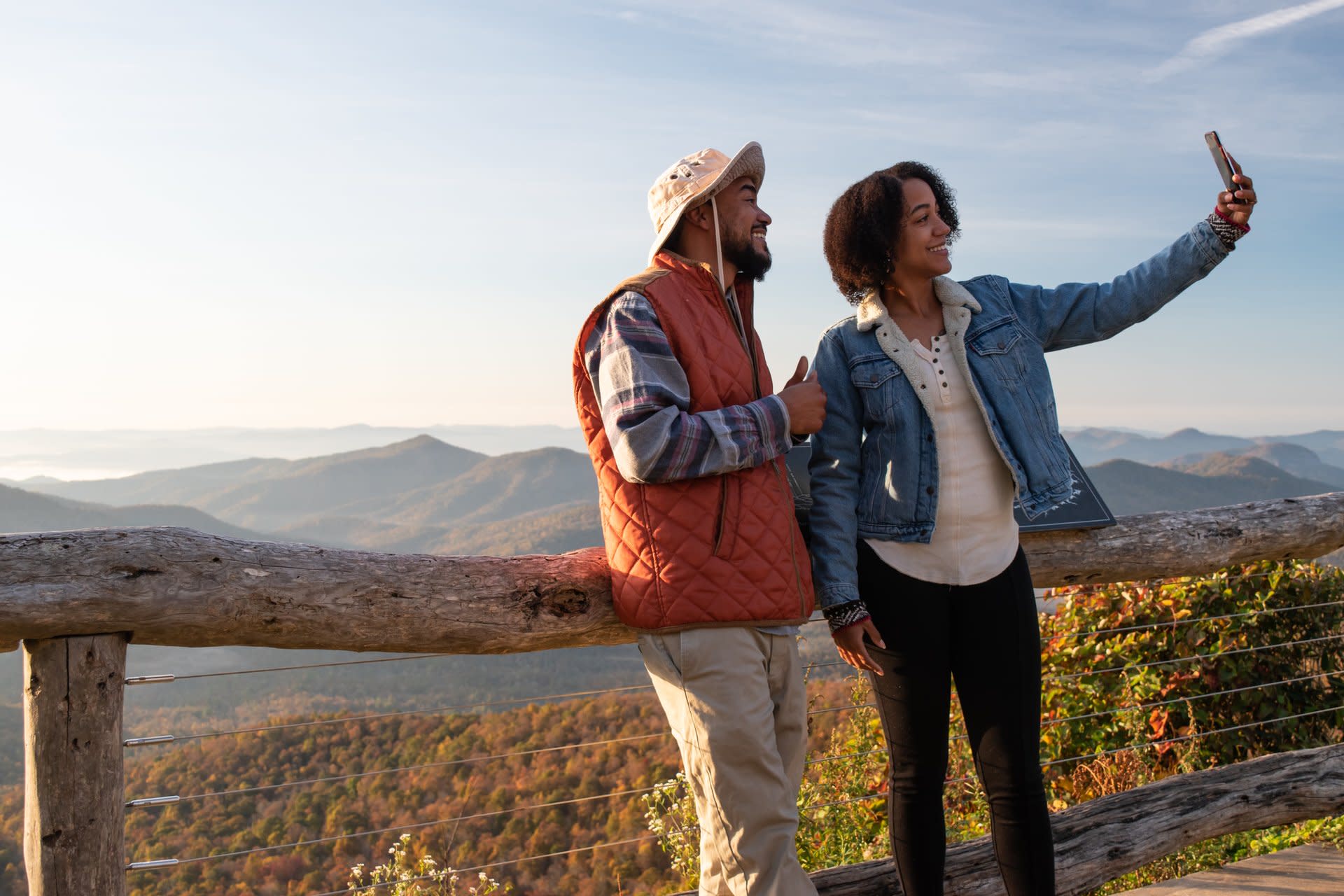 Asheville has gained plenty of notice as a mecca for outdoor enthusiasts, lauded not only for its prime setting among some of the world's oldest mountains, but also for the innovative people and businesses within the outdoor industry that call the area home. This year, the options for exploring the surrounding wilderness range from unexpected ways to take in the views (think, from a roadster "joyride" or while foraging the wild foods that abound in Southern Appalachia), to discovering the science behind the scenics, to diving into the untold stories of the Black experience in the Great Smoky Mountains, to a new one-stop shop to gear up and book a guided adventure.
Telling Lost Stories in a Park's Painful Past: A new initiative at the Great Smoky Mountains National Park aims to address a glaring omission in its documented history and finally right a wrong through the African American Experience Project. Asheville's Antoine Fletcher, the Smokies science communicator and director of the Appalachian Science Learning Center at Purchase Knob, recently took over as the lead on the project, which seeks to uncover, illuminate and share Black experiences in and around the Smokies across time. A trained anthropologist who has been with the National Park Service for 15 years, Fletcher hopes the work will tell a more complete story, sourcing from oral histories of descendants, historical documents such as slave schedules and through the use of old-fashioned archaeological techniques as well as new technologies. HIKES FOR HEALING: Meanwhile, Cassius Cash, the park's first Black superintendent, launched the Smokies Hikes for Healing program in 2020 with the goal of increasing visitation of underrepresented people while also providing a safe and restorative space to nurture resilience and help build an anti-racist society. TRAVEL TIP: Asheville is a North Carolina gateway city for the Great Smoky Mountains National Park with access points within an hour's drive.
A Joyride to Remember: Cruise the streets of Asheville and the Blue Ridge Parkway in a Polaris Slingshot available through Joyride Slingshot Rentals. You can see the sights from every angle with this open-air driving experience. Anyone who can drive a car can captain these totally unique three-wheeled vehicles.
"Find" Dining in the Forest: It doesn't get any more local than this. Offering foraging tours highlighting the bounty of wild foods growing around Asheville, Alan Muskat and his team of local guides at No Taste Like Home show guests how to safely identify, appreciate and savor edible plants, mushrooms and other extreme cuisine. Tour participants can take their forest finds to partnering restaurants (including new partner, the Vīdl Winery Pop-Up at Cultura) to have a special "find dining" dish created specially with their ingredients. The company is also now working with SeekHealing, a nonprofit organization empowering people to heal from trauma and addiction, to help get locals foraging, especially underserved populations.
A One-Stop Adventure Shop: Second Gear, a consignment store for outdoor gear, has moved to a new location in the River Arts District. The larger space — more than 10,000 square feet — allows for an expanded selection of inventory and also comes with new neighbors to help plan and fuel up for an adventure. Asheville Adventure Company, which specializes in e-bike, rafting and hiking tours, and Sugar and Snow Gelato, offering coffee, light bites, morning treats and, of course, gelato, also share the building with Second Gear.
Beyond Beer City: Craft Beverage Capital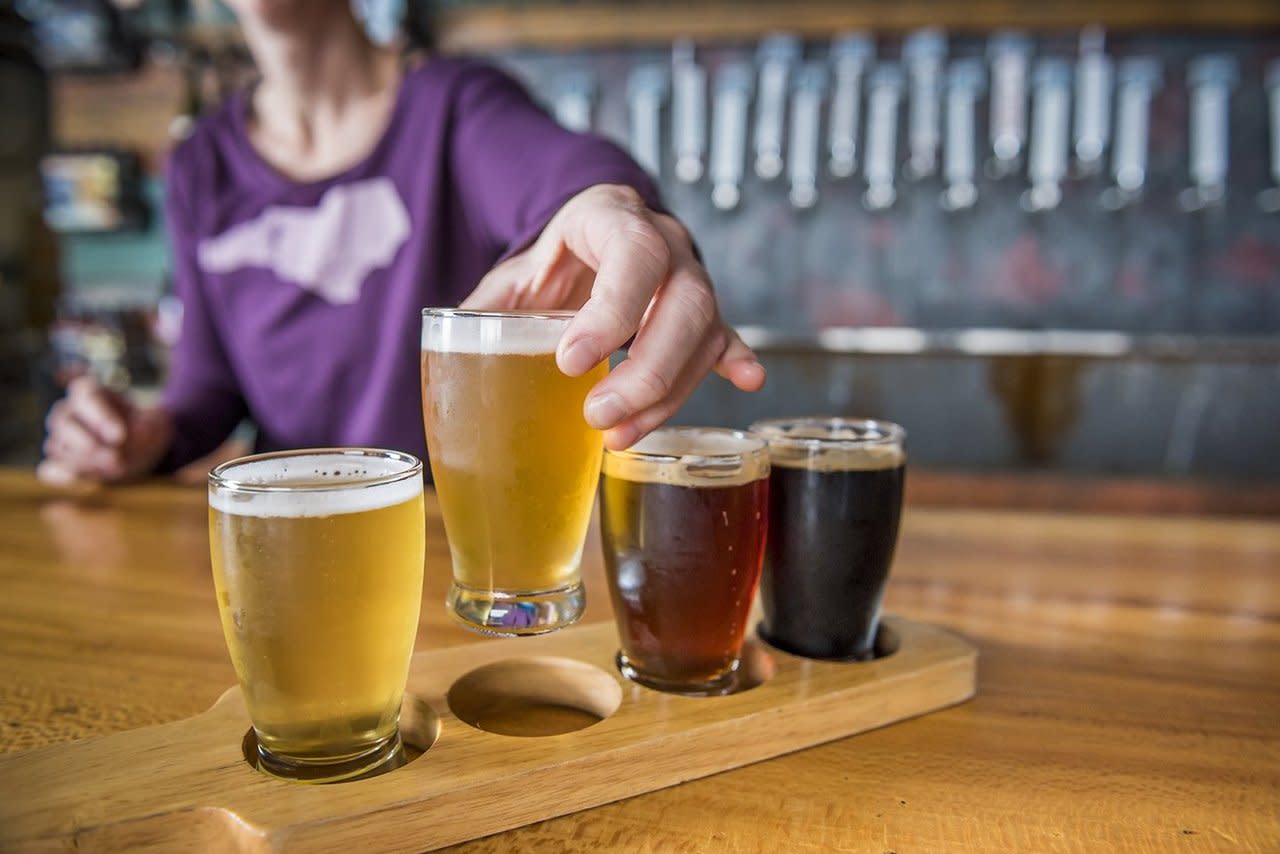 Ever since Oscar Wong opened Highland Brewing in the basement of Barley's Tap Room in 1994, the stage was set for Asheville's rise as one of America's top beer cities. With more breweries per capita than any other city in the U.S., it is no wonder Asheville is called "Beer City U.S.A." In 2022, Asheville's mature craft beverage community has clearly embraced sips and fermented drinks of all sorts. From natural wine to hard cider, kombucha to mead, sake to whiskey, and even mocktails, Asheville has expanded into a destination for (free) spirits of all kinds.
Become a Sommelier on Vacation: For the connoisseur, the professional or any lover of wine, the newly opened North Carolina Wine Academy is an indispensable and inspiring new destination. Located downtown on charming Wall Street, the Wine Academy offers a curated selection of fine wines with a special focus on burgeoning North American wine regions like Virginia and North Carolina. In the back of the shop, oenophiles may enroll in a variety of one or two-day Wine & Spirit Education Trust (WSET) classes, taught by Master Sommeliers, to learn everything from preparing charcuterie to intensive 1-day classes that move attendees towards internationally recognized wine qualifications.
Bob Ross-Inspired "Hoppy Trees" Bar Opens in Weaverville: With nostalgia and ironic tributes to the public television personality reaching a fever pitch, it was only a matter of time … Welcome to a Bob Ross-themed bar! Like its inspiration, the newly opened Hoppy Trees in Weaverville (a quaint yet colorful town 10 minutes north of Asheville) is warm, welcoming and a little wacky. Featuring a seasonal menu of craft beer and spritzes (its current Autumn Spritz consists of Aperol, Prosecco, club soda and sweet vermouth infused with nutmeg and cinnamon), Hoppy Trees lines its walls with local artwork — and the occasional Bob Ross quote — making it a fun and friendly destination.
Unusual, Upcycled Beer Garden in the River Arts District: The RAD Beer Garden is the third Asheville location for Hi-Wire Brewing. Located in the River Arts District (RAD), the new, 5,000-square-foot beer garden is composed of nine repurposed metal shipping containers. The containers' walls are cut out to create open-air seating in this colorful, street-art adorned urban courtyard. Recently opened, this unique beer garden offers quick access to Asheville's newest riverside greenway in this buzzworthy arts and entertainment district.
Bartender Opens New High-End Mocktail Bar: Asheville bartender Ron George has an impressive resume, award-winning credentials and a genuine love for his craft. He also doesn't drink. Who better to capitalize on the growing trend of drinks without booze? That's why, in 2022, George is opening Edge, a downtown mocktail bar that will match the rest of Asheville's night spots in location, flavor and vibe – minus the alcohol. The menu at Edge will include "mock-a-ritas" made with Fluere Smoked Agave, a mescal alternative, as well as the Touch Me Gin-tly, crafted with house-made star anise aquafaba and Blue Thai Flower extract, which is said to be a mood enhancer. The bar will also serve electrolyte-enhanced beverages for those looking to hydrate, as well as nonalcoholic beer and wine, including brands that have won gold medals in competitions with alcoholic spirits. Edge mocktail bar is slated to open as a permanent brick-and-mortar establishment in summer 2022. Until then, curious imbibers can follow @avledge on Instagram for pop-up announcements.
Natural Wine and Cider Trend in Downtown Tasting Rooms: The Asheville area is one of the richest and most dense places in the country for craft beer. In 2022, new tasting rooms expand the fermented landscape with options for craft sips beyond beer. Burial Beer has opened a tasting room in South Slope for their natural wine brand, Visuals, which includes reds, whites and rosés, but also floral cordials and vermouth. Bold Rock Hard Cider recently opened their fourth cidery and taproom occupying 8,000 square feet on Lexington Avenue. Plēb Urban Winery sources their grapes right here in the Appalachian Mountains and uses minimal processing to create expressive, natural wine varieties. Plēb's new downtown tasting room, The Aventine, showcases their wine and other producers who focus on the local terroir.
New Asheville Lodging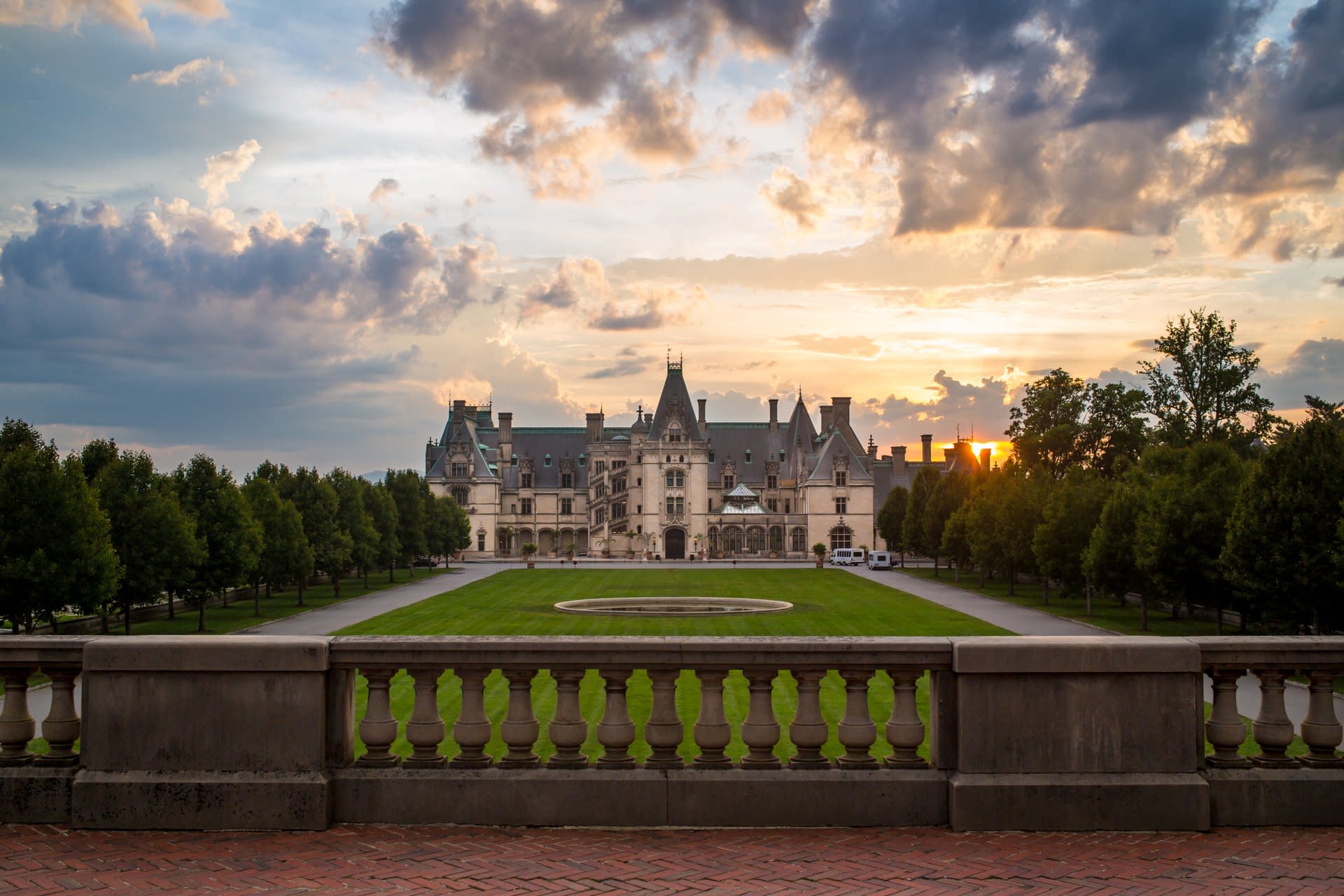 New Asheville lodging options in 2022 will reference Asheville's rich and varied history and pay homage to the neighborhoods where they're located. From century-old cottages on the Biltmore Estate to a trendy boutique in the middle of downtown, these new accommodations are more than places to lay your head at night – they are destinations in and of themselves.
Historic Cottages Provide New Accommodations at Biltmore Estate: In 2022, historic cottages from Biltmore's agricultural past will accommodate overnight guests with classic luxury. The charming Line Houses, now booking for stays beginning in January 2022, were originally built in 1900 as three-bedroom residences for the Biltmore dairy workers. Renovation design includes areas for relaxing on the covered front porch overlooking the farm and the French Broad River and al fresco dining and entertaining nestled in the back of the cottages. Close proximity to Antler Hill Village makes these cottages convenient to America's most visited winery at Biltmore.
New Hotel in the Heart of Downtown: The Restoration will open in August 2022 in the old Bank of America building in the heart of downtown Asheville directly across from Pritchard Park, the location of a 20-year local tradition of music and dance, the Asheville Drum Circle. The 60-room hotel will not only provide lodging in the heart of Asheville, but also a restaurant on the ground floor and upper-level views of downtown and the surrounding mountains.
ABOUT ASHEVILLE
Surrounded by the highest peaks in the Eastern U.S., Asheville is steeped in natural history, outdoor adventure and cultural legacies — including America's Largest Home, Biltmore, and America's favorite scenic drive, the Blue Ridge Parkway (which intersects Asheville at several points). Tucked away in the peaks of the Blue Ridge Mountains, Asheville is located in the middle of the Eastern Seaboard and is roughly a day's drive or less for 50% of the nation's population. Abundant outdoor dining, plein-air art experiences and walkable neighborhoods and districts have earned Asheville its reputation as the "Paris of the South." 
###