This Three-Cheese Egg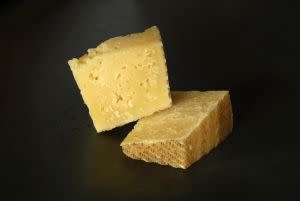 Puff holiday recipe is provided by Bent Creek Lodge.
Ingredients
½ cup, plus 1 tablespoon all-purpose flour
1 1/5 teaspoons salt
1 1/8 teaspoons baking powder
14 eggs
3 tablespoons unsalted butter - melted
2 ¼ cup sharp cheddar - grated
1 ½ cup Whole milk ricotta cheese
1 ½ cup Parmigiano-Reggiano - grated
5 scallions - finely chopped
¼ cup roasted red peppers - chopped
Preparation
Preheat oven to 350 degrees. Grease an 8 x 13 lasagna pan.
In a small bowl mix together flour, salt and baking powder, then set it aside.
In a mixer, beat eggs until they double in volume, about three minutes. Add flour mixture, butter, cheddar, ricotta and parmesan and mix well.
Place scallions and peppers in bottoms of the greased pans.
Pour egg and cheese mixture into pans and bake 30 minutes or until set. Allow to stand five minutes before serving.
Serves 10 to 12.
 Get Happy for the Holidays in Asheville > Get more holiday recipes >